"Vast majority" of GP practices in Dudley not expected to become "fully integrated" with ACO
Under partial integration they will continue to hold their individual GP contracts, rather than become employed by an ACO provider
Dudley CCG is the only commissioner currently seeking to put in place an advanced version of the national ACO contract
The "vast majority" of GPs are expected to choose "partial" rather than "full" integration with the accountable care organisation being pursued by Dudley Clinical Commissioning Group, its chief has said.
The CCG closest to contracting an accountable care organisation has said it expects the "vast majority" of the area's GPs will not "fully integrate" with it.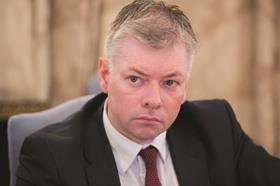 Dudley CCG chief officer Paul Maubach said yesterday: "At the moment our GPs are essential to the team that is putting together the plan [for integration].
"I think to start off with, the vast majority of our practices will start partially integrated, that seemed to be their expressed preference." He was speaking at King's Fund event on integration.
Under NHS England's draft ACO contract, published last summer, there are three levels of integration for GP practices: "full", "partial" and "virtual".
Under partial integration, core GP services are not included in the ACO contract procurement, as practices retain their existing independent GP contract. Instead the ACO provider would sign an "integration agreement" with the practices.
The CCG proposes that it will still include core GP services in the ACO contract for those practices that do choose to "fully" integrate.
It has not previously said how many practices it expected to fully integrated.
Dudley CCG began procurement of an ACO contract in July 2017 as a means to develop its multispeciality community provider model. In August, commissioners identified a consortium of providers, including GPs and four NHS trusts, as the preferred bidders for the contract.
A CCG spokeswoman confirmed: "Whilst we expect most practices to opt for partial integration in the first instance this does not change our procurement scope. We will not know the full extent of this until we receive a bid.
"To be clear, the possible MCP [ACO] contract value range, based on the 2016-17 budgets, is expected to be between approximately £3.5bn (£233m per annum) and £5.4bn (£363m per annum), depending upon the extent Dudley CCG GP practices are fully integrated with the MCP [ACO], the inclusion of other general practices, the inclusion of social care services and whether the contract runs to its potential full term of 15 years.
"The GMS element is valued around £40m per year."
Dudley is the only commissioner known to be actively procuring an ACO contract with some GPs "fully" integrated. Manchester CCG has said it will "review" whether it wants to use the national ACO contract at all, and previously GPs in the area said they did not plan to "fully" integrate.
These two areas have been highlighted by ministers and officials as those wanting to "test" the ACO contract.
Giving evidence to the Commons health committee on Tuesday, NHS England chief executive Simon Stevens said: "I doubt the whole of England or anything like the majority of it will be using this particular vehicle [the ACO contract]."
He indicated that working together and joining up care through various other means, such as integrated care systems, would be more widespread.
Source
King's Fund conference; information provided to HSJ