One of the country's smallest clinical commissioning groups expects to end the financial year with a £22m deficit – but has warned it could be as large as £33m.
East Surrey CCG is in special measures and already has a £42m accumulated deficit from previous years.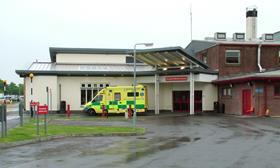 It planned for a £16m deficit in 2017-18 but the most likely scenario has now increased to £22m – around 10 per cent of the CCG's income for the year. The CCG said most of this was due to an anticipated overspend against plan with its main provider Surrey and Sussex Healthcare Trust.
However, governing body papers revealed it faces a £5m acute QIPP challenge. Only 30 per cent of QIPP savings with the trust have been transacted and the papers said key QIPP areas reliant on collaborative working are not progressing at the "required pace", and some are not delivering the expected financial benefits.
There is also £17m of risk to its forecast outturn, which remains at £16m, including changes to acute tariffs and prescribed specialised services, and overperformance by some providers.
The trust would not comment on the overspend.
The papers also showed there were concerns about the CCG's future as a viable commissioning organisation that can attract the staff and that it does not easily fit into STP boundaries.
A report to the governing body said it is exploring options with both Sussex CCGs – Crawley, and Horsham and Mid Sussex – and Surrey Downs CCG. Surrey Downs already shares an accountable officer with Guildford and Waverley, and North West Surrey CCGs.
The CCG is also concerned partners may not support its drive to develop a multispecialty community provider model.
Source
CCG governing body papers