Three councils have dropped health integration from their initial devolution bid because of the issue's complexity.
East Sussex, Surrey and West Sussex county councils presented their bid to communities minister Baroness Williams last month. It is supported by district councils and in its original version included health and social care integration.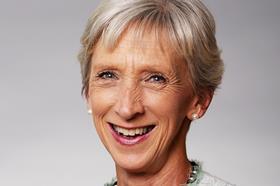 Unusually, the bid omits the area's main urban centre, as Brighton and Hove City Council is promoting a separate Greater Brighton devolution bid.
West Sussex leader Louise Goldsmith said: "Health is still there but it will be in a later phase as integrating it across the three areas is a major piece of work that we need to get right, so we will address infrastructure and homes first."
She said the three counties had made a presentation to the minister focused around low cost housing.
"We want to go above and beyond what the government proposes as we have an area of high house prices and we need low cost homes, including for nurses, teachers and social workers, and we think we could use the public estate better rather than use greenfield land," Ms Goldsmith said.
The counties will compile a register of available public land to see what could be used for new homes.
Ms Goldsmith said the three county leaders were "very relaxed" about the Greater Brighton bid and were working closely with its members on infrastructure, transport, the digital economy and skills.
Over its first five years the Three Southern Counties bid commits members to deliver 34,000 homes, bring superfast broadband to every community, invest to tackle road congestion and establish an integrated bus network across both the area and Greater Brighton.
Greater Brighton also put its bid to Baroness Williams last month. It covers the city together with Adur, Lewes and Mid Sussex district councils and Worthing borough council.
Source
Local Government Chronicle
Source date
2 February 2016