Greenwich CCG raised concerns about GP at Hand with Hammersmith and Fulham CCG
GPs says some patients lost to GP at Hand were unaware they had been deregistered
Comes six months after NHS England directed GP at Hand to give registering patients more "clarity"
Commissioners in south London have complained to counterparts in the north west of the city about GP at Hand – claiming patients who switch to the online service are not clearly told they could lose access to their existing GP.
Richard Rice, who chairs Greenwich Clinical Commissioning Group's primary care committee, outlined his concerns about the online GP practice in a letter to Hammersmith and Fulham CCG managing director Janet Cree last month.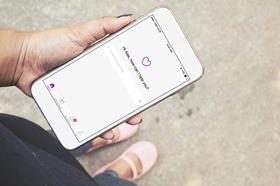 GP at Hand, a partnership between a Fulham practice and online provider Babylon Health (see box), has been enormously successfully in attracting NHS patients by offering free video GP consultation services via a mobile app.
The practice is based in Hammersmith and Fulham CCG's area but registers patients from across London.
Mr Rice said Greenwich GPs had reported losing patients to GP at Hand only for the same patients to return once they realised they were no longer registered with their local practice.
He said: "Several Greenwich surgeries have… had patients who only realised they were deregistered when try to book an appointment with them. This requires our practices to then reregister the patients, increasing their administrative workload and causes, at the very least, inconvenience for the patient."
There were also concerns patients were unaware GP at Hand did not provide home visits or an in person out of hours service, Mr Rice said.
In November, an NHS England clinical review of the service recommended GP at Hand give registering patients more clarity about losing access to home visits from their existing local GP practice.
Mr Rice said he was also concerned about the grounds for allowing GP at Hand to accept patients from within a 45 minute travel radius of the original Fulham practice.
"The rationale for this and the subsequent extension across London does not seem clear," he said.
Responding to Mr Rice, Ms Cree said Hammersmith and Fulham CCG had not seen an increase in complaints from patients unaware they were deregistering from their existing practice when moving to GP at Hand.
Patients shifting to GP at Hand through the app are given three separate warnings they are deregistering, she said.
Like any other practice, GP at Hand is not obliged to provide home visits to out of area patients and new patients are informed they would be directed to other local services if required. However, commissioners must ensure there is a home visits provider for these patients. Gp at Hand has provision in its contract with the CCG to subcontract another company to provide home visits.
Ms Cree said: "We will continue to monitor complaints or queries and will work with the practice to add further clarity in the information provided as necessary."
A Greenwich CCG spokeswoman said the organisation was satisfied with Ms Cree's response "bearing in mind that the service is under evaluation and that patient choice is a key factor to be considered".
A GP at Hand spokesman said patients received "very clear information upon sign up that they will be deregistering from their current NHS practice.
"It is high time that everyone respected people's right to choose the NHS GP service that works best for them. No other GP service that we know of can match our standard of service or 24/7 GP availability."
What is GP at Hand?
GP at Hand is a service offered by partnership between a Fulham based practice – formerly called Dr S Jefferies and Partners – and digital health provider Babylon Health.
As well as traditional physical GP appointments, GP at Hand offers free video appointments to NHS patients, and other digital services such as a symptom checker, through a mobile app.
The practice subcontracts Babylon to provide the digital element of this service but the company is also represented within GP at Hand, with Babylon medical director Mobasher Butt a partner.
It holds a GMS contract and makes use of the national GP choice policy in combination with its video appointments to attract and register many patients from outside the immediate catchment of its physical surgeries.
While GP at Hand has been operating out of one site since late 2016, it attracted national media coverage in November when it expanded to five sites across London.
In the six months to March 2018, GP at Hand's practice list grew from 4,564 to 24,652 patients.
The new patients are disproportionately younger than the national average and most live in other parts of London.
GP at Hand's rapid growth has prompted concerns among GPs, regulators and commissioners that the service could destabilise the primary care system by undermining the financial viability of GP practices that are losing patients and CCGs struggling with the sudden shift in costs.
Hammersmith and Fulham CCG and NHS England and have put out a tender for a more thorough evaluation of the service.
Source
Greenwich CCG board papers