PERFORMANCE: A London clinical commissioning group has become the second CCG to be given legal directions by NHS England this year, over waiting times performance in its health economy.
Havering CCG, which also commissions elective services on behalf of two neighbouring CCGs, was put under the performance management regime by NHS England last week.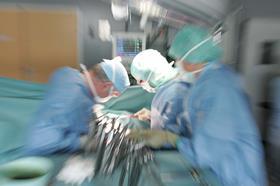 The north east London organisation, led by Conor Burke, becomes the second CCG to be given directions by NHS England in 2016-17. Shropshire CCG was given its directions in April.
HSJ reported in March that Barking, Havering and Redbridge University Hospitals Foundation Trust had a hidden backlog of more than a 1,000 patients who had waited more than a year for treatment.
The CCG has been ordered to produce a "credible" recovery plan for its elective waiting times performance, which must be submitted to NHS England's board for approval by September.
The directions also stipulate that: "The board will oversee and supervise Havering CCG in the data quality improvement process [and] will oversee and supervise Havering CCG in the establishment of suitable commissioner governance and oversight arrangements."
The CCG was also recently involved in a controversial tendering exercise for elective work carried out by private provider Care UK.
A spokesman for the CCG said: "We know that some people currently have unacceptably long waits for treatment at our local hospitals. Clearly this is a major issue for us as commissioners.
"We are disappointed that NHS England has applied legal directions to the CCG in respect of the ongoing referral to treatment challenge we face locally. However, we welcome the extra support that this gives to the system to continue our focus on resolving this issue.
"We have been talking to NHS England since April about the likelihood of directions relating to RTT and, with their help, our joint plans with Barking, Havering and Redbridge University Hospitals Trust to tackle the issue, have already had considerable impact. There are now around 400 fewer patients waiting more than 52 weeks for treatment on the BHRUT list – a reduction of 40 per cent – while GPs have now referred more than 1,000 patients to our already existing, recently expanded or brand new community services in recent weeks.
"We expect our demand management schemes, hospital outsourcing arrangements and pathway redesign work to deliver even better results in the coming months and for our patients to be getting the safe, high quality care that they are entitled to. We will work to provide NHS England with the necessary assurance of these improvements, leading to the ultimate lifting of the directions."
Source
NHS England and CCG statements
Troubled CCGs spent hundreds of thousands on interim directors
1

2

Currently reading

CCG 'disappointed' to be given legal directions by NHS England