A single accountable officer will lead all four clinical commissioning groups across a West Midlands sustainability and transformation partnership.
Simon Trickett will become the new accountable officer for Herefordshire CCG when the current accountable officer, Simon Hairsnape, retires in May.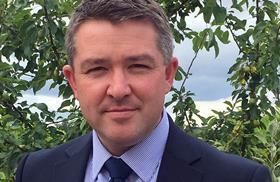 Mr Trickett already leads Redditch and Bromsgrove, South Worcestershire, and Wyre Forest CCGs.
Together the four CCGs cover the Worcestershire and Herefordshire STP.
Redditch and Bromsgrove, South Worcestershire, and Wyre Forest already hold their meetings together, and Mr Trickett has previously said the three organisationd could formally merge in 2019.
However, in a statement announcing Mr Trickett's appointment, Herefordshire CCG said all four organisations would remain separate legal entities, with decisions "locally led".
"The appointment presents an opportunity for the CCGs to work closer together across the Herefordshire and Worcestershire STP 'footprint' to deliver improved care for patients," the statement said.
Mr Hairsnape, who had held leadership roles in primary care in the West Midlands for 25 years, said: "It has been a privilege to work for the NHS for over 40 years. Leaving will be a big wrench, but the time is right for me personally and the right time to hand over the reins to a new generation."
Ian Tait, the CCG's chair said: "On behalf of the governing body, we would like to express our deepest gratitude for Simon's dedication and contribution to Herefordshire and the wider NHS over 40 years."
The Herefordshire and Worcestershire health economy faces a number of challenges, the biggest being a severely strained acute services at Worcestershire Acute Hospitals Trust and Wye Valley Trust.
While the STP is well rated overall, and the CCGs together are in relative good financial health, Redditch and Bromsgrove CCG is rated inadequate.