Herts Valleys CCG reported £6.1m deficit at the end of August and is now considering decommissioning or cutting services to break even
Care packages, IVF and OTC prescriptions all under review
CCG failing on QIPP scheme and 40 per cent behind schedule by the end of August
Herts Valleys Clinical Commissioning Group is heading for a £15m deficit in 2016-17 unless it makes "controversial decisions" to cut patient services.
According to the CCG's November board papers, at the end of August it was reporting a year to date deficit of £6.1m, and forecasting an end of year deficit of £15m - compared to an original plan of a £7.5m surplus.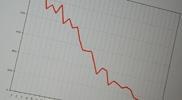 The CCG had recovered slightly from the previous month when it had a year to date deficit of £7.1m, but chief finance officer Caroline Hall said there were still "enormous risks that need to be addressed". The CCG hired a turnaround director, Phil Church, on 28 November.
A detailed recovery plan has been developed to get the CCG "back on track by 31 March 2017, while remaining in deficit for the remainder of the current year".
The papers said: "Although its original intention was to deliver a cumulative surplus of £7.5m, the CCG has now committed to break even. The final recovery plan was due to be submitted to NHS England by 25 August."
As part of this plan, cuts to services are being considered. The CCG's patient and public committee said "the CCG would need to make difficult decisions about the provision of services… and some decisions would, by necessity, have to be made at short notice". The minutes from the August committee meeting also said investment plans were "being reviewed and possibly delayed".
The November papers said a list of "potentially controversial decisions" was being developed in the context of the Hertfordshire and west Essex sustainability and transformation plan. They added that the CCG has "a duty to consult if a service is recommended for decommissioning".
The CCG would not provide HSJ with the list but the board papers revealed some of the services under scrutiny.
The continuing healthcare budget is now being applied in line with "commissioning policy and there will be no huge packages of care", with costs capped at no more than 20 per cent above care home costs. The minutes said this was "not straight forward as the patients concerned may be young". The CCG also recently told Hertfordshire county council that in future years it could not repeat the £8.5m requested payment made in 2016 to support social care.
Nicolas Small, chair of the CCG, said: "There is a statutory requirement on us to meet our financial targets at the end of each year and our regulator, NHS England, has been very clear with us about the need to review all lines of expenditure and one of the areas of scrutiny must be expenditure that is discretionary and not core health spending; the annual allocation we receive is specifically designed for health services, not social care."
The board papers also said "work is underway to identify ways of reducing costs by restricting low priority services". Engagement on IVF treatments has already been completed and is "included" in that work.
Over the counter prescribing is being considered as one area for savings but the CCG medical director warned that proposals must be "very specific… since they could potentially affect thousands of patients and achieve low value savings".
Dr Small also said QIPP performance was "at a disappointing level". In August, the CCG had only achieved 59 per cent of the year to date net savings projected under the QIPP scheme meaning it was £3.5m behind target. It recognised the "biggest risk" to QIPP performance was acute activity.
The board said if new savings schemes were not developed it would need "QIPP delivery to be increased from 76 per cent to 85 per cent", which would be a "particularly difficult challenge". NHS England has carried out a "deep dive review" into the QIPP forecast outrun, which is currently expected to be 76 per cent.
The board papers also revealed the performance needed to receive sustainability and transformation funding was "unlikely to be achieved" and it was "uncertain" if penalties would be levied.