Central Sussex Commissioning Alliance went live at the start of 2018
Involves four CCGs and shared accountable officer, with fifth joining next month
PwC to advise on the "optimal governance model" for the alliance
Four clinical commissioning groups that formed an alliance at the start of the year have hired PwC to carry out a review of their governance.
The Central Sussex Commissioning Alliance was set up in January with a shared accountable officer – Adam Doyle from Brighton and Hove CCG. The accountable officers from the other CCGs were appointed to other senior roles. East Surrey CCG will join the alliance on 1 April.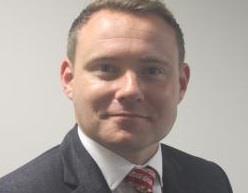 The other CCGs in the alliance are Crawley, High Weald Lewes Havens, and Horsham and Mid Sussex.
In his report to the governing bodies of Horsham and Mid Sussex and Crawley CCGs, Mr Doyle said PwC's review would advise on the "optimal governance model for the future ways of working within the alliance", and will ensure areas of strength and areas for improvement are understood. It will report towards the end of May with emerging themes being shared with governing bodies midway through the process.
The memorandum of understanding governing the alliance says there is "no proposal to formally merge the CCGs" and they will remain "sovereign legal entities and will make decisions in the best interests of local populations".
The CCGs would not reveal the cost of the review but a spokesman said: "The purpose of the review is to assess each individual CCG's governance arrangements and those of the alliance as a whole.
"It was a requirement of the legal directions currently in place for Crawley and Horsham and Mid Sussex CCGs that an independent governance and capability review was undertaken. Extending this independent and objective review (the scope of which was agreed in conjunction with NHS England) across all of the CCGs in the alliance will enable the directions requirement to be discharged and will also provide the alliance leadership with some independent recommendations about how to streamline decision making and improve accountability across the CCGs as we take forward our alliance."
Key roles in the alliance such as finance director have already been appointed to. It recently announced Geraldine Hoban, managing director for the north of the alliance, would take on operational management of East Surrey, which had an interim accountable officer.
The CCGs under legal directions each forecast significant deficits for 2017-18.
Based on January figures, Crawley is predicting an £11.7m deficit and Horsham and Mid Sussex a £31.7m deficit. In November, HSJ reported Crawley had a deficit forecast of £7m against an original plan of £4.1m, while Horsham and Mid Sussex forecast a £27m deficit against a plan of £13m.
East Surrey, which is also under legal directions, forecast a deficit of £23.1m at its governing body meeting in January.
Source
CCG governing body papers; CCG statement