Humber, Coast and Vale STP rated "needs most improvement" last month
STP in talks with NHS England over future leadership
CCG chief officer Emma Latimer to concentrate on delivering "place based care"
The chief officer of a clinical commissioning group rated outstanding is stepping down as lead of a sustainability and transformation partnership with the lowest rating.
Emma Latimer, chief officer of Hull CCG, told health and local authority leaders in the Humber, Coast and Vale STP yesterday she was stepping down as lead in September.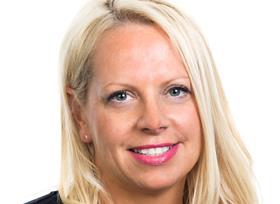 Hull was one of 21 CCGs rated outstanding by NHS England last month, after initiatives such as aligning its £400m budget with Hull city council and working with Humberside Fire and Rescue Service to create an integrated care centre.
In contrast, the STP, facing a funding gap of £420m by 2021, has failed to progress its aims at the same speed as other STPs, resulting in the rating of "needs most improvement".
NHS England ranked the STP's system leadership as "developing" and it has a combined deficit of 1.59 per cent as a percentage of control totals in 2016-17. Delayed transfers of care in days per 100,000 population were 3,921 and its emergency care performance, as of March, was 90.49 per cent against the 95 per cent four hour waiting standard.
The STP is made up of 28 health and social care organisations covering large rural areas in East Yorkshire, North Yorkshire and North Lincolnshire, as well as the cities of Hull and York. York and North Lincolnshire are both areas in the capped expenditure process.
HSJ understands Ms Latimer, originally appointed as an interim lead for the STP, decided to leave earlier in the year, before the NHS England ratings were released, to concentrate on delivering "place based care" in Hull.
She was asked to remain in post until a replacement could be announced. However, she said she was leaving at the end of August during yesterday's meeting of the STP executive group, after informing Hull CCG's governing body on Friday.
A well placed source told HSJ there is growing frustration over the lack of "energy and engagement" from some of the local authorities within the STP.
They said: "Humber, Coast and Vale has some very good, well engaged NHS people but what it does not have is broad brush engagement from elected members in the local authority and from local authority officers.
"That's the challenge. We have got to make the local authorities effective partners and unless we do that, it's not going to work."
An STP spokeswoman said it could not confirm future leadership arrangements as "discussions are ongoing".
She said: "Humber, Coast and Vale is considering the best model for future leadership of the partnership.
"We hope to make an announcement on the new leadership arrangements later in the summer.
"Alongside other local leaders, Emma will work closely with the new leadership to continue to drive forward the work of the partnership."
Ms Latimer said: "It has been an honour and a pleasure to serve as STP lead and to be involved in the creation of the partnership in Humber, Coast and Vale.
"We know that we have much still to do and there are many challenges to overcome in our local health and care system."
Source
Information provided to HSJ; STP statement