Health leaders in the north have set a date for publishing their sustainability and transformation plan, following calls for transparency from the region's MPs.
Humber, Coast and Vale STP lead Emma Latimer said the plan, submitted to NHS England last month, will be published on 21 November.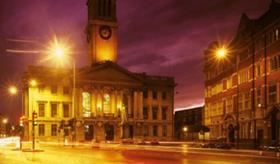 The STP partnership board's decision came on the same day six MPs sent a letter to NHS England chief executive Simon Stevens demanding the document be published.
In the letter, dated 9 November and seen by HSJ, MPs Diana Johnson, former health secretary Alan Johnson, Karl Turner, Melanie Onn, Nic Dakin and Rachael Maskell said a "considerable" number of residents had raised concerns about what the plans will look like.
They said: "We do not agree with the secretive timetable set by NHS England and the secretary of state for health, and alongside health professionals across the country we have grave concerns about the way these plans are being drawn up.
"We are therefore calling on NHS England to take three measures to reassure local people in the constituencies we represent." These were:
full and immediate publication of the Humber, Coast and Vale STP;
for NHS England to provide details on how it and STP leaders are engaging with communities; and
spell out what the plans mean for NHS services in the region.
The letter said: "The failure to publish is extremely counterproductive: it is contributing to public concerns about these plans – greater transparency could allay them.
"From the evidence we have thus far, it is clear that there is an extremely low level of confidence amongst public bodies that these plans will any in any way improve efficiency."
The letter cited last month's HSJ survey of 99 CCG chairs and accountable officers which found very few local NHS leaders believe STPs are likely to deliver the intended improvements to finance and performance in the next 18 months.
Ms Latimer, who is also chief officer at Hull CCG, said the STP's partnership board had decided on 9 November to publish the plan later this month.
She said the MPs will be given advance sight of them this week and added: "The process of developing the STP has fully involved representatives of all local authorities, CCGs and healthcare providers in the Humber Coast and Vale area – all those organisations are represented on our partnership board.
"I would stress that the STP is the start of a process which will be characterised by wider involvement, engagement and, if appropriate, consultation through local arrangements and channels."
So far around a quarter of STP areas have published the plans they submitted to NHS England on 21 October.
Local and national politicians have criticised the STP process for lack of transparency, and some councils have published STPs without the approval of NHS leaders.
Mr Stevens and NHS Improvement chief executive Jim Mackey last week told chief executives at regional events they can publish their plans, however there are people involved locally in a number areas who say they are still awaiting the national agencies' processes and clearance.
Source
Information provided to HSJ
Source date
November, 2016