Isle of Wight CCG raises concerns over struggling GP out of hours service
OOH provider is not able to fill shifts with GPs between midnight and 8am, leaving patients without access to GP home visits
Primary care director says GPs "too tired" from pressures of workload during the day
GPs in the Isle of Wight are "too tired" to staff its out of hours primary care service meaning patients do not have access to GP visits overnight, commissioners have warned.
Isle of Wight Clinical Commissioning Group has raised concerns over the island's out of hours' primary care services after the provider has been unable to fill shifts between midnight and 8am.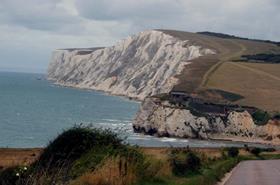 Caroline Morris, head of primary care and corporate business at the CCG, told HSJ this is a "significant concern".
She said: "The major issue is the pressure in hours is leaving our GPs too tired. Because the island is a small place and we are relatively isolated, we have a small number of GPs to call on to deliver both in hours and out of hours care and they're broadly the same people.
"What [GPs] are telling me is they're working a 12 hour day, in hours, and then they just haven't got enough [energy] left to safely do an overnight shift."
Currently the out of hours primary care service is provided by Isle of Wight Trust, which covers any additional indemnity costs for GPs working out of hours.
Because of the recruitment problems, the trust has agreed to use its ambulance service and emergency department when unable to fill out of hours shifts with GPs. It has also subcontracted a private provider to deliver a GP telephone service overnight.
The trust's board papers, published this month, said from 3 July there will be no GPs in its urgent care centre between 8am and 6.30pm.
Ms Morris said the trust is "broadly" managing to fill shifts with GPs in the "early evening" but is not able to between midnight and 8am.
"By utilising our hospital and paramedic capacity we can keep people safe but that is not the same as providing a primary care service overnight and what we have to do in the long run is think about how are we going to provide that primary care service overnight. That is a conversation we are having with our primary care colleagues at the moment; it's not an easy conversation to have," she said.
She added that an early assessment, made by the CCG, of the contingency measures in place for the service have shown there have been no adverse effects.
Simon Abrams, a GP and chair for Urgent Health UK, a federation for out of hours primary care providers, said the issues experienced in the Isle of Wight are "an extreme example of the wider national problems of GP recruitment both out of hours and in hours".
He added: "It is very concerning that there are no GPs available to provide healthcare after midnight in the Isle of Wight – a situation that will lead to more pressure on the local emergency department. The out of hours services are a huge resource for keeping patients out of emergency departments, and it is essential that their workforce is sustained and developed for the wellbeing of patients and maintenance of the health economy."
Source
Board papers and CCG interview