Kernow CCG is changing the way it funds non-emergency patient transport services
Some patient groups will no longer automatically receive free transport to hospital
Kidney Care UK policy director "deeply concerned" by the changes
A charity has warned a dangerous precedent may be set if a clinical commissioning group enforces its decision to stop funding non-emergency patient transport to people who rely on "life sustaining" treatment.
In June, Kernow CCG, which is forecasting a £37m deficit this year, decided that patients who frequently travel to hospital should no longer have their transport paid for by the NHS unless they are eligible through medical or financial criteria.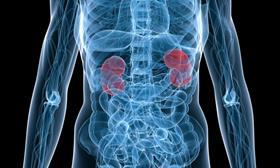 The charity, Kidney Care UK, told HSJ it is "deeply concerned" because the decision affects renal patients who depend on dialysis treatment several times a week.
Patients who suffer kidney failure die if they are not given dialysis or a kidney transplant.
Fiona Loud, the charity's policy director, said access to dialysis should not be assessed on a person's ability to pay.
The CCG said its decision will make assessment for non-emergency patient transport services fairer for everyone across Cornwall, but it has agreed to pause implementation for four weeks while leaders meet with the charity.
Previously some groups of patients, including those accessing dialysis, have not required an assessment to check their eligibility for NHS funded transport to hospital – and had funding regardless of whether or not they were eligible under Department of Health guidance.
This has occurred because there is no specific stipulation in the guidance about whether patients who frequently travel to hospital for treatment should have their transport funded.
However, following the CCG's decision, those patients will now be assessed based on whether they have a medical or financial need defined by national criteria.
Dialysis is not included in the nationally defined medical eligibility for NHS funded transport, the CCG said in a letter to Kidney Care UK.
While some patients may qualify under the Healthcare Travel Costs Scheme, Ms Loud said assessing dialysis patients against these criteria is unfair because they were drawn up for patients attending hospital outpatient appointments.
"There is a clear difference between patients attending for outpatient appointments and patients attending for a life sustaining therapy, such as dialysis," she said. "Access to dialysis should not be assessed on a person's ability to pay."
Currently there are 160 patients in Cornwall and the Isles of Scilly who access dialysis.
Ms Loud said she was not aware of any other CCG that did not subsidise patient transport for patients requiring dialysis treatment.
She was concerned that Kernow CCG's decision may set a precedent and result in a shift in stance from other CCGs to adopt a similar model.
"We have already heard from people who would have to forgo food to be able to pay for transport under these changes and we are extremely worried that some, particularly elderly and vulnerable patients, may simply not attend dialysis, which will result in death," she said.
"We're worried other CCGs may interpret the guidance like this.
"We're cognisant of using NHS resources wisely and no one is against the principle of looking at where things can be rationalised, but in this case the impact on patients isn't being considered."
The CCG said the non-emergency patient transport service has previously been "disjointed and inefficient" due to the number of providers.
Assessment of a patient's eligibility has not been consistent, a report to the CCG's governing body said.
The changes were set to come into effect last weekend before the CCG paused implementation. CCG leaders will meet Kidney Care UK this week to discuss the issue.
The CCG spends £6.4m a year on the service.
The report said it had consulted on the changes with providers and patients who use NHS funded transport, with 800 people responding.
HSJ asked the CCG how much money it expected to save through the changes, and why it paused the implementation, but received no response.
Source
CCG governing body papers; information provided to HSJ