Cornwall Council to take over CCG's functions from April
Long term plan is for CCG to become a department within council
Councillor insists move is not a takeover of NHS or vice versa
Cornwall Council is set to take over the functions of Kernow Clinical Commissioning Group as part of the development of an accountable care system.
Local Government Chronicle reports that the system, which is set to begin operating in shadow form from April, will see an "integrated, strategic commissioning function" based in the council, which will commission services from one or more "accountable care partnerships" based around the existing NHS providers. These are Royal Cornwall Hospitals Trust and community and mental health services provider Cornwall Partnership Foundation Trust.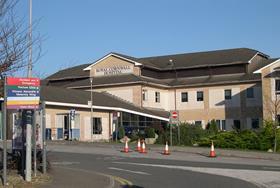 Cabinet member for adults Rob Rotchell stressed the plans did not mean the council taking over the NHS or vice versa.
He said: "Cornwall Council will ultimately become the strategic commissioner for all healthcare for Cornwall that is commissioned by the CCG. The longer term plan is that the CCG becomes a department within Cornwall Council and we will buy services from the providers."
Earlier this week, HSJ reported that four CCGs in Greater Manchester are set to merge their leadership with their local council under a single chief executive as part of creating a "single commissioning function".
Mr Rotchell said Cornwall's plans were "not as far down the line" as creating a joint chief executive post and the exact details of the management and governance arrangements would be worked out in 2018-19 when the county's accountable care system will operate in shadow form.
"There is no blueprint [for an ACS]; Manchester will do it in a way that fits Manchester, we are designing a system that's fit for Cornwall," he said.
Cornwall's devolution deal, which was agreed in 2015 but does not include a mayor, featured a commitment to integrate health and social care services. But progress has been slow as the area has struggled with longstanding financial and quality challenges in its health services.
Mr Rotchell said addressing these was part of the rationale for creating the ACS and closer working had already seen significant reductions in delayed transfers of care.
Royal Cornwall chief executive Kathy Byrne said: "We know that we have a way to go before we can offer the outstanding care we all aspire to. Health and care leaders are united in the view that we need to go further and faster to bring our health and care system closer together with the person at the centre."
Source
Information provided to LGC
Source date
15 December 2017