PwC review finds "evidence of a culture of bullying and harassment" at Kernow CCG
CCG has been in NHS England legal directions since December, after disclosing a huge deficit when it had been forecasting a surplus
Review finds "confusion and dysfunction" on executive team, "failure of governance" and "lack of operational grip"
GOVERNANCE: A damning review of Kernow Clinical Commissioning Group has found "evidence of a culture of bullying and harassment" at the troubled organisation.
The South West CCG has been under fire since disclosing in December that it was heading for a significant and unexpected deficit, which resulted in the group being placed in legal directions by NHS England.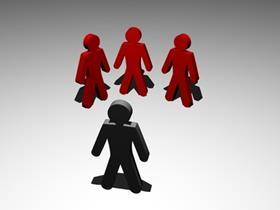 In a separate issue, Kernow's chief officer, Joy Youart, has been suspended for a number of months while an investigation takes place.
The reasons for the investigation have not been explained and the CCG has stressed it does not imply any wrongdoing.
As part of its legal directions, Kernow was required to commission a "capability and capacity review".
A summary of the review, carried out by PwC, has now been published.
According to the summary, PwC found "a number of issues concerning [Kernow CCG's] structure and fitness for purpose". These included:
The CCG's executive did "not operate as a cohesive team". There was a "lack of clarity in roles and responsibilities", which resulted in "confusion and dysfunction".
There was "evidence of a culture of bullying and harassment".
Staff morale was low, "with high rates of work related sickness and job dissatisfaction".
Governance was poor, partly as a result of "frequent restructuring of the CCG's governance functions without due consultation with the governing body, executive team and staff".
The governing body "failed to hold the executive team to account" and was not always aware of key issues, contributing "to a lack of operational grip".
There had been an "overall failure of governance" and even after multiple shake-ups the current structure was "still not seen to be fit".
Poor governance, combined with a focus on the CCG's "future vision", contributed to a "lack of grip on operational performance and finance".
Communication and engagement with staff was "poor". Staff raised concerns they had "not been kept fully aware of the deteriorating financial position of the organisation".
The review concluded there needed to be "rapid strengthening of relationships" in the health economy and made 31 recommendations. The CCG will implement these as part of an "action plan".
However, the review did find that the new executive team had already highlighted a number of the governance issues and "work had commenced to address them", such as reporting "much more information" in the public session of the governing body's meetings rather than the confidential session.
"PwC has noted some improvements evident during its review, in particular an increased level of openness and willingness to challenge," the summary said.
CCG chair Iain Chorlton said it noted the findings, which would be "useful as part of our ongoing wider work to shape how the organisation operates in the future".
"We will report progress to NHS England, who we are accountable to, and in public at our governing body meetings," he added.
According to Kernow's latest board papers, the CCG was forecast to end 2015-16 having overspent by £21.4m, resulting in a £17.4m net deficit after the group's £4m surplus from the previous year was factored in. The CCG had been forecasting a £0.5m surplus.
Kernow is aiming for a cumulative deficit of £38.8m this year but will have to achieve £41.5m of savings to keep to its financial recovery plan. If it fails to achieve the savings its cumulative deficit could be as high as £57m.