Alliance contract worth between £620m and £650m for up to 10 years
Contract jointly tendered by Lambeth council and CCG
Contract value could drop by up to 15 per cent over 10 years as services become more efficient
South London commissioners have tendered a new alliance contract for adult mental health services worth up to £650m over 10 years, which aims to eventually generate efficiency savings worth 15 per cent.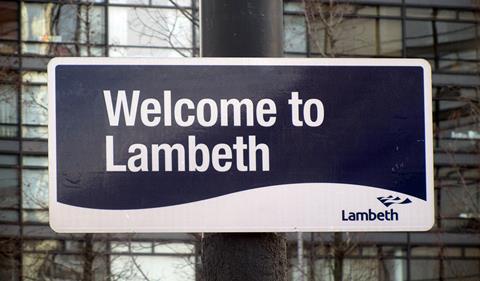 Lambeth
Lambeth Clinical Commissioning Group and Lambeth council are looking for a group of providers to create an alliance to lead, coordinate and deliver support and services for people experiencing mental health problems.
The contract is for 7-10 years. The proposal summary published for potential bidders says the new alliance deal will "allow partners to mature and focus on delivery of the outcomes and innovations in transforming care".
The deal is understood to be one of the first big mental health contracts to go through the integrated support and assurance process, NHS England's new oversight programme for large or novel contracts introduced last year.
The contract will go live in April 2018. The proposed funding for 2018-19 will be between £62m and £65m. The amount paid each year is expected to reduce by around 15 per cent over the lifetime of the contract as services become more efficient through increasingly joined up working.
The council currently contributes £12m of the current £64m budget and Lambeth CCG contributes £52m.
Commissioners are currently assessing expressions of interest submitted in April following the launch of the procurement process in March.
It has not yet been revealed which organisations have bid.
The services tendered will not include children and young people's services, older adult's services or addictions.
The largest single provider on the patch is South London and Maudsley Foundation Trust. To date, mental health services in Lambeth have been delivered by a range of different providers across primary care, social care, commissioning and the voluntary sector.
However, the level of integration has been limited, the proposal summary says, because the existing system has been "underpinned by traditional bilateral contracting arrangements" that do not encourage collaboration.
It is hoped that a single contract will help providers to "align on a common set of outcomes", work differently and use resources better.
Denis O'Rourke, assistant director of integrated commissioning in mental health at Lambeth CCG, said the alliance will inherit the multiple contracts that are currently in place.
He said the CCG currently commissions 15 voluntary organisations, independent sector providers and has "several" contracts with mental health trusts.
"On day one of the new contract, many of the contracts will still exist, but over time some will develop, some will cease and some will be remodelled," he added.
Mr O'Rourke said local providers already worked as an "informal" alliance.
There is already a single "front door", which acts as a gatekeeper for access to a range of adult mental health services, and which seeks to reduce demand on secondary care.
A key priority for the alliance will be helping long term rehabilitation inpatients move into community accommodation, with personalised support – which the CCG currently spends £9.6m a year on.
Source
Contract proposal summary and information provided to HSJ