Liverpool CCG has faced criticism in recent weeks over pay levels and governance failures
Nadim Fazlani stands down as chair saying he feels "battered and bruised"
Dr Fazlani says decision will allow for "period of transition"
The chair of under fire Liverpool Clinical Commissioning Group has resigned, saying he has felt "battered and bruised" over the last few weeks.
The CCG has faced criticism in recent weeks after a review by NHS England found the pay of its governing body members was "significantly higher" than similar organisations, and had been set without following the appropriate governance procedures.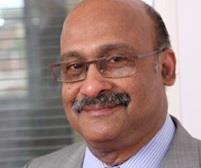 Nadim Fazlani's term as chair was due to end in 2018. However, he announced his decision to stand down early in a letter to colleagues this month, which the CCG has shared with HSJ. He will continue to serve on the governing body.
Dr Fazlani wrote on 3 July: "I have been asked this question a number of times in last few weeks, if I have felt stressed. I have not felt stressed, but felt battered and bruised like every member of the governing body.
"It is clear to me that with the complete absence of health in the Queen's speech, the overhaul of the Health and Social Care Act [2012] is off the table for next three years at least.
"So CCGs are going to be part of the landscape but they will evolve and there will be consolidation.
"I had always planned to step down at the end of my second term as chair though had not ruled out standing again as a member of the governing body.
"I feel that I should stand down as chair now to allow for a period of transition in what I expect will be an enormously challenging time. I will support the new chair and continue to contribute to work of Liverpool CCG."
Last month Liverpool, South Sefton, Southport and Formby CCGs paused their plan to merge for at least a year, saying the plans needed to be "more considered and robust".
Lay vice chair Professor Maureen Williams resigned last month after the CCG received the initial review findings from NHS England. The CCG is set to receive legal directions from the national body, outlining steps it must make to address the concerns.
Dr Fazlani has chaired the CCG since its inception in 2013.
Vice chair Simon Bowers has been nominated to replace Dr Fazlani and is expected to be confirmed in the position today.
Dr Fazlani was unavailable for comment.
Source
Dr Fazlani's letter to GP practices