The vice-chair of Liverpool Clinical Commissioning Group has resigned after an investigation into pay increases uncovered weaknesses in governance and management of conflicts of interest.
Professor Maureen Williams, who was also chair of the remuneration committee, has stepped down from the CCG's governing body following the initial findings of a review by NHS England.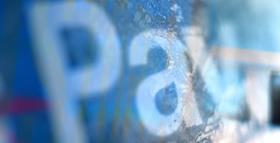 The government ordered the review in March after Rosie Cooper, the MP for West Lancashire, raised concerns about pay increases at the CCG between 2013-14 and 2014-15.
The CCG said in a statement today: "NHS England undertook the review, which highlighted weaknesses in governance and the management of conflicts of interest, particularly in the CCG's first year of operation in 2013-14.
"The review found that in agreeing increases in remuneration in 2013-14, the remuneration committee acted outside its terms of reference by making decisions rather than recommendations to the governing body; conflicts of interest were not managed robustly, with a lack of independent advice and scrutiny of decisions; and there was inadequate justification for not following national guidance in setting governing body remuneration."
A spokeswoman told HSJ the initial findings concluded that governing body pay was "outside of NHS guidance for remuneration but it didn't state that pay was too high". She said an independent review of remuneration will "seek to address this question".
The CCG said it fully accepted the findings and is taking action to address any residual issues including an urgent review of governance; the appointment of a new remuneration committee chair; and strengthened processes in managing conflicts of interest.
A new lay member for governance will also be appointed.
Ms Cooper had raised concerns about several pay increases, including that of Professor Williams, whose package increased from £70,000-£75,000 to between £100,000 and £105,000. This reflected an increase in working days. Professor Williams, a lay board member, chaired various committees for the CCG and was governing body lead in several areas.
Nadim Fazlani, the CCG chair, said: "We fully accept these findings and will be taking immediate action to strengthen governance in relation to the remuneration of governing body members.
"A report on the findings and actions arising from the review will be presented to the CCG governing body on 13 June and we will continue to report progress on the delivery of these actions over the coming weeks."
Earlier this year, Liverpool, South Sefton and Southport and Formby CCGs announced plans to merge by 2018, which would create one the largest CCGs in the country.