Three clinical commissioning groups in Merseyside have announced plans to merge, after NHS England "paved the way" for discussions to start.
Liverpool, South Sefton and Southport and Formby CCGs said formal talks will begin in April, with the aim of joining the organisations from 2018.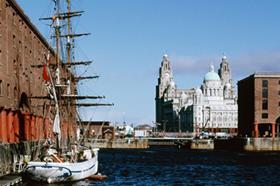 The combined CCG would have the largest budget in the country, of £1.2bn, according to the planned allocations for 2018-19. This would be slightly more than the planned allocation for Northern, Eastern and Western Devon CCG.
The news follows confirmation of the merger of three CCGs in Manchester.
The CCGs have already been working together within the north Mersey element of the Cheshire and Merseyside sustainability and transformation plan.
NHS England and the CCGs' member GP practices will need to formally approve a merger, and talks with these parties will begin next month.
A paper set to go before Liverpool CCG's governing body this week says: "Local system delivery plans are describing hugely ambitious programmes of change, which will require strong clinical leadership from commissioners as well as providers.
"By combining our existing CCG skills and resources, we will arguably strengthen our commissioning capacity and capability to deliver the ambitious transformational programmes…
"As a bigger commissioning organisation we will more closely mirror the form of our providers and the populations they serve, as they continue their active discussions to merge."
The paper said the move was initiated after guidance from NHS England.
It said: "NHS England clearly recognises the appetite amongst some CCGs to come together to more effectively address the growing challenges being faced across health and social care.
"In acknowledgement of this, NHS England for the first time issued guidance in November 2016 around CCG mergers, paving the way for this to happen."
Source
CCG statement and board report