East London FT fails in bid to renew health and wellbeing contract
Commissioners award contract to charity Turning Point and Active Luton
Charity will take over service in Luton on 1 April
An outstanding rated trust has failed in its bid to renew a five year health and wellbeing contract in Bedfordshire.
Luton Clinical Commissioning Group and Luton Borough Council have awarded a £16.28m contract to the charity Turning Point to deliver an integrated health and wellbeing service for the people in Luton.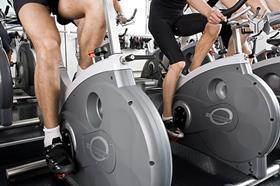 The charity will work closely with a provider of sporting facilities, Active Luton, to deliver services such as talking therapies, smoking cessation and weight management.
Until the end of the 2017-18, the services will continue to be provided by East London Foundation Trust and Thrive Tribe, a healthy lifestyle service provider. The new provider will take over on 1 April, with the contract value set at £3.32m for the first year.
This is the first contract that has been jointly procured between Luton CCG and council since they announced plans in July to merge the commissioning budget from 2018-19.
Luton residents can self-refer to the new services or be referred by GP practices or social workers. The commissioners hope the new integrated care model will reduce waiting times to access services by offering a single point of contact for all of them, as well as attracting uptake from "more diverse communities who traditionally" would not seek the help on offer.
CCG chair Nina Pearson said: "Turning Point has been awarded the contract with Active Luton as partners as they specialise in tailoring services to people's needs, offering choice and helping people to lead healthier lives."
An East London FT spokesman confirmed that the trust submitted a bid for the contract in partnership with Thrive Tribe, Active Luton, and mental health providers Counselling Foundation and SilverCloud. He added: "We look forward to working with Turning Point as a partner in Luton in the future."
Turning Point is a registered charity and social enterprise providing community services across mental health, learning disability, substance misuse, primary care, the criminal justice system and employment.
Source
Information provided to HSJ