Despite their endless depiction by the media and politicians as a scourge on the health service, research is showing that where numbers of NHS managers are strong, efficiency is often found working alongside quality. Charlotte Santry reports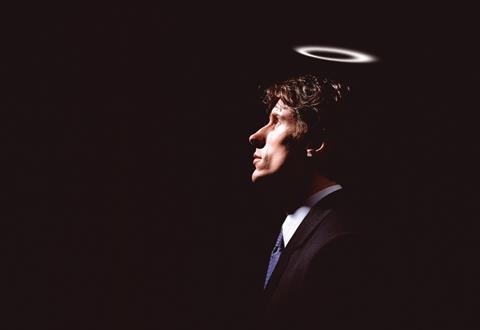 NHS managers may be heroes of the moment
NHS managers - scourge of tabloid papers and MPs fighting marginal seats - are not only boosting trusts' financial performance but saving lives, emerging research seen by HSJ suggests.
Executive directors can play a game of 'if you keep off my patch I'll keep off yours' and that needs [to] change
The findings challenge the assumption that managers must be first for the chop in the face of budget cuts, by demonstrating the contribution they make to a range of outcomes.
But they also highlight areas where boards - especially of foundation trusts - need to change their behaviours to make the most positive impact.
HSJ's own analysis established that trusts with the highest quality scores were often those that had expanded their managerial workforce the most.
The analysis did not prove causal links, but poured doubt on the theory that services have suffered due to resources being diverted to fund increasing back office "bureaucrats".
Managers save lives
Not all trusts with big management increases are classed as top performers, which could be down to differing management practices.
LSE's Centre for Economic Performance says its research shows that small improvements in the way NHS organisations are managed would, for example, result in around 400 fewer deaths a year from heart attacks.
LSE study author John Van Reenen says trusts should focus on their people management: "Maybe it's because there are more restrictions on how the NHS can manage its people - the unions are very strong, regulation is very strong.
"In terms of working hard to promote the best people, or trying to prevent people who are unhappy from leaving… that contrasts very badly with other industries."
The LSE study scored management practices at 61 per cent of acute hospitals in England according to how well they monitored patient pathways, managed staff and met objectives.
It found hospitals with higher management scores benefited from a wide range of improved clinical outcomes. For example, waiting lists and MRSA infection rates were "significantly lower". Meanwhile staff satisfaction scores were higher, as was financial performance measured by hospitals' income per patient episode.
Management was also found to be better in areas with greater competition for services. This includes places with safe political seats where acutes are not protected by MPs' promises to retain district general hospitals.
Unpublished findings from the study found that catchment areas surrounded by marginal Labour seats contain around four more hospitals than areas where there are no marginals, possibly because vulnerable MPs have supported attempts to block service closures.
The link between competition and management quality, assuming it is not restricted to secondary care, could have important repercussions for primary care organisations in light of the government's "preferred provider" policy.
It also acts as a warning to MPs against making political capital out of local NHS services - a message managers will no doubt welcome.
The contributions of managers towards outcomes is discussed in another unpublished study, by academics at Cranfield University, Bath University, University College London Hospitals Foundation Trust and the Open University.
As revealed in last week's HSJ, the researchers found boards with influential non-executive and clinical directors performed better in annual health checks, most noticeably on "use of resources" scores. Those led by very domineering chiefs were rated less highly on average (see table).
However, all primary care trusts with "low" and "very high" levels of chief executive influence on the board received only weak or fair scores, suggesting passive chiefs can be equally bad for performance.
Co-author Professor John Storey, from the Open University business school, says: "Managers can be confident that good governance does matter. People are still somewhat doubtful and hesitant and lacking full belief in what governance can deliver."
The "weak link" for boards was clinical quality, he says.
"If you're a finance director you're wary of being seen to challenge the medical director.
"Executive directors can play a game of 'if you keep off my patch I'll keep off yours'; and that needs [to] change."
That is not to say clinical directors do not play an important role - under a third (30 per cent) of acute trusts with "low" levels of clinical influence were rated excellent, compared with 43 per cent of those with "very high" levels of influence.
Andrew Corbett-Nolan, Institute of Healthcare Management chair and Good Governance Institute director, says non-executives could improve board performance and in doing so improve services by addressing clinical issues.
"NEDs feel less confident about questioning medics and asking the right assurance questions [about clinical matters]," he says. "What's often happened is that clinical health issues are chucked down to clinical governance committees rather than forming the core of what boards discuss."
He believes every non-clinician in NHS management needs to understand basic medicine in order to feel comfortable raising questions.
The importance of non-executive directors is underscored by the findings that all weak rated acute trusts had "very low" levels of influence from non-executives while only 17 per cent of those with "very high influence" did.
Foundation trusts
The academic research also recommends foundation trusts capitalise more on the experiences and expertise of governors and members.
Health secretary Andy Burnham recently admitted it would not be wrong to call foundation membership and local accountability a "damp squib". The research found "ambivalence among chief executives and chairs about the legitimacy and effectiveness of boards of governors". Some were concerned to keep the power of governors in check given their influence over picking a chair and non-executives.
One chair interviewed for the study said there was a fear this could lead to "the man in the monkey suit elected as chairman", meaning "you've actually got to manage the process so that doesn't happen".
Chairs and non-executives who had experienced local government in the 1970s feared boards could end up crippled by Derek Hatton style militancy, Professor Storey says.
University College London Hospitals Foundation Trust chair Sir Peter Dixon feels differently, seeing governors as a powerful lever for improving quality of services.
Sir Peter, who is also chairing Colchester Hospital University Foundation Trust on an interim basis, after Monitor intervened last November following patient safety breaches and waiting time failures, says weak board accountability played a big part in the trust's problems.
"The reason it got into difficulties with the regulator is it wasn't listening enough to voices around it," he says.
The first thing he did was make board meetings public.
A "high quality patient care" working group now carries out patient experience surveys and challenges the board on issues it feels are being neglected. Sir Peter says this is having a direct positive effect on care.
All the available evidence suggests managers are more than bean counters. At its best, NHS management can reduce mortality rates, healthcare acquired infections and staff turnover, while ensuring a smoother financial ride.
But it will take a lot for the message to filter down to local papers, tabloids and MPs. Shadow health secretary Andrew Lansley has already said he wants £1.5bn to be transferred from the back office to frontline services, while strategic health authorities and PCTs are obliged to cut management costs by 30 per cent under the 2011-12 operating framework.
As Managers in Partnership chief executive Jon Restell says, managers may need to fight their corner more effectively by producing more evidence that proves their worth.