Medway social enterprise wins contract for all local children's services
Deal worth £10.5m a year for four years
Contract covers council and NHS services 
A social enterprise has won a contract to provide all NHS and council commissioned children's community services in Medway.
The contract has been won by Medway Community Healthcare, which will run 19 different services, taking on some of them from other providers.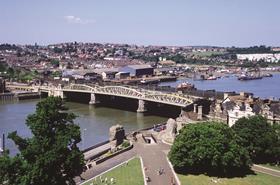 It will run for four years with an option to extend for a further year, at a value of approximately £10.5m a year.
The contract begins on 1 April, though some specialist services will transfer on 1 June.
Medway Community Healthcare already provides adult community services in the area.
The procurement – run jointly by Medway Council and Medway Clinical Commissioning Group – started last year, with bids submitted last summer. Seven organisations responded to the invitation to tender under a competitive dialogue approach.
The CCG and Medway Council said it took longer than normal to award the contract as significant service redesign was required.
A public announcement of the change was only made yesterday after patients had been informed.
Services will be transferred in stages, with the council funded services transferring on 1 April. Most of these are currently already run by the social enterprise or are directly provided by the council. Medway Foundation Trust provides school nursing, while Kent Community Healthcare FT provides some oral health promotion.
The CCG funded services will transfer on 1 June. Some of these are already run by Medway Community Healthcare but others are run by Medway FT. Hearing services have been provided by Kent Community Health.
Stuart Jeffery, chief operating officer at Medway CCG, said: "Having a single point of access to all children's community health services and advice should simplify the system and enable children and young people to achieve the best possible health outcomes. More and more services will be delivered in the community rather than in hospitals which fits with the Medway model, a new way of joining up local health and care services so that, where appropriate and possible, services can be delivered closer to people's homes."
Heidi Shute, director of children's services at Medway Community Healthcare, said: "We are delighted to be able to expand on the children's services we currently provide, bringing together very experienced staff who will now be able to plan around the health needs of families in Medway. Our focus will be on supporting children and families to achieve the outcomes that are most important to them and we look forward to working with schools and other local partners to make this happen."