Anthony McKeever, known as Mac the Knife for heading up a 1990s taskforce to cut waiting times, to become interim AO of five CCGs
Mid and South Essex STP plans to merge all five CCGs and install a single executive 
Mr McKeever appointed on interim basis after STP failed to find permanent leader despite national search
A well-known NHS figure will take over as interim accountable officer of five clinical commissioning groups next month, after they were "unable" to recruit someone substantively.
Anthony McKeever has been appointed as interim executive lead for the Mid and South Essex Sustainability and Transformation Partnership as well as joint AO for the system's CCGs: Mid Essex, Castle Point and Rochford, Southend, Basildon and Brentwood, and Thurrock.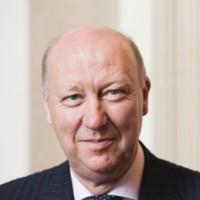 Anthony McKeever
Mr McKeever, who has had a long career in the NHS, earned the nickname "Mac the Knife" after he headed up the government's 1992 taskforce to cut waiting times. In his new role, he will aim help to transform the STP into an integrated care system by the national deadline of April 2021.
The Mid South Essex STP is planning to merge its five CCGs into one managed by a single executive team, with four managing directors that will answer to the AO. The team will also have a single chief financial officer and chief nurse.
When asked if the restructure would lead to redundancies, a spokeswoman for the Mid and South Essex CCGs said: "It would be inappropriate to comment on the future employment of the current post holders at this moment in time."
The spokeswoman confirmed the existing AOs will remain in post until Mr McKeever starts the role in March and "alternative staff structures" will be consulted on in the next month.
Mid Essex, Thurrock, and Basildon and Brentwood CCGs currently have their own AO, chief financial officer and chief nurse, while Castle Point and Rochford, and Southend share an AO. The AO for Mid Essex, Caroline Rassell, also leads the joint committee for the five CCGs.
The spokeswoman also said the STP was "unable to appoint to the permanent position of joint accountable officer and ICS executive lead after an extensive national recruitment process. To allow work to progress on the merger application proposal the appointment of an interim… was necessary." Mr McKeever's appointment is subject to approval by NHS England and NHS Improvement.
Mr McKeever started his healthcare career in the 1970s in the Department of Health, where he became secretary to the NHS Management Board and private secretary to Sir Len Peach, the first chief executive of the NHS. He has been chief executive of several trusts and commissioners, including Royal Shrewsbury Hospitals Trust and Bexley Care Trust.
The three acute trusts in the STP — Mid Essex Hospital Services Trust, Basildon and Thurrock University Hospitals Foundation Trust, and Southend University Hospital FT — are also in the process of merging and intend to become a single FT at the start of April 2020.
This story was updated at 14:58 on 25.02.2020 to clarify Mr McKeever's terms of appointment
Source
HSJ interviews, CCG statement