CCG abandons plans to ration access to hearing aids
Rethink came after foundation trust warned plan was "incredibly damaging"
Commissioners approve restrictions on procedures of "limited clinical value"
Commissioners have abandoned plans to restrict access to hearing aids after a foundation trust warned they could be breaching their legal duties.
Milton Keynes Clinical Commissioning Group will no longer proceed with controversial proposals to restrict hearing aids from two to one and stop issuing hearing aids to people with mild hearing loss.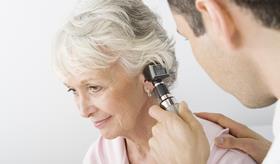 HSJ revealed earlier this month that Central and North West London Foundation Trust had warned the CCG the "incredibly damaging" proposals ignored medical evidence and conflicted with NHS England's hearing loss strategy.
The CCG has now said it will not go ahead with its plan following eight weeks of consultation.
CCG chair Nicola Smith said: "We have decided not to limit the availability of the service but will instead improve the way we commission the service to achieve cost effectiveness and quality of service."
The trust was approached by HSJ but declined to comment.
The CCG began a "clinical priority and best value consultation" to save £9.7m this year.
Although its budget has increased by 2.4 per cent to £312m in 2017-18, the CCG said last year's funding was 3.9 per cent below its assessed fair share.
Despite jettisoning the proposals for adult hearing services, the CCG will go ahead with its proposals to stop prescribing gluten-free food and over the counter medication.
Funding for routine podiatry including treatment for corns, calluses and nail conditions will be stopped.
The CCG will also work with the trust on a pilot to discharge patients more quickly from acute care or shorten lengths of stay in community beds, which could lead to a reduction in the number of community beds.
Bariatric surgery including gastric band, gastric bypass and sleeve gastrectomy will be classed as "not routinely funded" from 1 July, despite calls for a rethink by the Royal College of Surgeons.
Other procedures of "limited clinical value" that will no longer be funded routinely include female sterilisation, sleep apnoea, hip and knee arthroscopies, and surgical treatment of ganglia.
Dr Smith said the CCG had entered its consultation "open minded" and some of the proposals had been amended to reflect feedback.
She said: "Demand for NHS services continues to increase. We need to look at everything we do to ensure the NHS locally uses its funding appropriately and fairly."
The CCG's chief officer Matthew Webb said: "As a patient focused organisation, we were really pleased that so many people took the time to read the consultation documents, come to one of our public meetings we arranged or share their views online or by post. We carefully considered all the responses from the consultation and it was after listening to the views of patients and other stakeholders about the current adult hearing service, we decided to improve the commissioning of hearing services to deliver improved value from existing contracts and seek to introduce other improvements. We had responses from many people and organisations on the subject and it was their views that convinced us that to limit service provision and exclude patients with mild hearing loss was not the right course of action."