Northamptonshire STP leader to step down
Was rated "needs most improvement" last month
Mental health/community trust chief executive likely to take over
The leader of one of the most poorly rated STPs is expected to step down and be replaced.
HSJ understands John Wardell is stepping down as lead of the Northamptonshire sustainability and transformation partnership. It was one of five STPs in the lowest category – "needed most improvement" – in NHS England's STP ratings issued last month.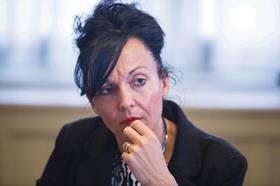 It is understood that Mr Wardell will continue in his role as Nene Clinical Commissioning Group accountable officer.
Angela Hillery, chief executive of Northamptonshire Healthcare Foundation Trust, the mental health and community provider, has been asked to lead the STP, sources told HSJ, but the appointment has not yet been confirmed by NHS England or by organisations in the area.
Northamptonshire Healthcare set up a company at the beginning of the year – 3Sixty Care Partnership – jointly with 3Sixty Care GP federation, to provide health and care services in the north of the county. The new partnership was expected to bid and deliver contracts and was "keen" to develop multispecialty community provider type arrangements.
The Northamptonshire STP members are: Kettering General Hospital FT; Northamptonshire Healthcare FT; Northampton General Hospital Trust; Nene CCG; Corby CCG; and Northamptonshire county council.
NHS England figures released last month showed that during 2016-17, the Northamptonshire STP region had the second highest delayed transfer of care rate, and the third worst accident and emergency waiting time performance.
There has also been substantial leadership change during 2017 across the four other STPs rated "needs most improvement": Bristol, North Somerset, South Gloucestershire; Humber, Coast and Vale; Staffordshire; and Sussex and East Surrey.
Source
Information provided to HSJ