The managing director of the North of England Commissioning Support Unit has been appointed as chief executive for Cumbria Clinical Commissioning Group, and will do both jobs.
Stephen Childs will take on the CCG role three days a week. He has previously worked in primary care management, and in a range of senior commissioning and community care roles in London and the North East, including chief executive of NHS Tees.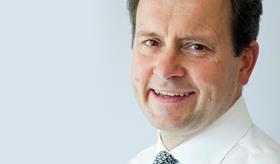 Mr Childs said: "I look forward to working with the team here. I am very well aware of the very challenging times for the NHS in Cumbria, and I want to help our health system meet those challenges in the months ahead so patients here get the best possible service."
The area covered by Cumbria CCG is part one of three areas in the national "success regime" initiative, because of very significant quality, performance and finance problems. The NHS organisations in the area launched a consultation on substantial service change in recent days, which is set to be controversial.
Hugh Reeve, who has been interim chief clinical officer of the CCG, will return to his substantive role as chair.
North of England CSU, which Mr Childs was a founding director of, has been recognised for its healthcare data/intelligence and winter planning tools.
Source date
29 September 2016