North Cumbria University Hospitals Trust and Cumbria Partnership FT could set up a joint leadership team
The move could form part of the region's sustainability and transformation plan, which aims to bridge £163m funding gap by 2020
Cumbria CCG makes decision over success regime consultation reconfiguration, which forms part of the STP proposals
Sustainability and transformation plans in the North West could lead to joint leadership between an acute trust and community and mental health trust, HSJ has learned.
Local leaders in Cumbria have agreed several acute and community service reconfigurations following a consultation by the west, north and east Cumbria success regime, which is a part of the same region's STP.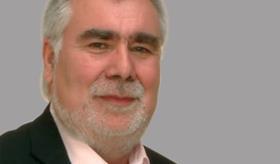 The success regime is aiming to tackle the region's predicted £163m overspend by 2020 and redesign hospital and community care.
Cumbria Clinical Commissioning Group's governing body made decisions last week over the future of services in the region, including maternity, community hospital beds and paediatrics (see box below).
HSJ understands changes could include creating a joint leadership team for North Cumbria University Hospitals Trust and Cumbria Partnership Foundation Trust – the region's acute provider and community and mental health trust respectively.
NCUH has been in special measures since 2013 and has run up a large deficit – forecast to be £49.5m by the end of 2016-17. Cumbria Partnership is also forecasting a deficit of £6m this financial year.
Both trusts are beginning to work more closely together to integrate services, including the region's eight integrated care communities, which are creating teams linking primary care, community and social care, and some elements of secondary care.
There are also early discussions about creating an accountable care organisation for the STP footprint.
The success regime reconfiguration is expected to save in the region of £2m.
STP lead Stephen Eames, who is also chief executive of NCUH, told HSJ the predicted the savings being made by the success regime are just a small part of the overall efficiencies needed.
Mr Eames added: "The [success regime] consultation hasn't been driven by financial considerations – it has been a consideration of quality linked to the acute trust being in long term special measures for finance and quality, and also driven by significant workforce considerations where effectively we are trying to run two of the smallest district general hospitals in England."
Success regime decisions
Cumbria CCG's governing body decided last week to:
Initially maintain a consultant led maternity unit at both West Cumberland Hospital and Cumberland Infirmary in Carlisle, but if this is not sustainable after 12 months to have a midwife led unit at West Cumberland.
Develop an inpatient paediatrics unit for the region at Cumberland Infirmary, while having just a short stay assessment unit and some beds at West Cumberland.
Reduce community hospital beds from 133 to 104, phasing out the beds at three units.
Maintain 24/7 accident and emergency services at both sites.
Develop a hyper-acute stroke unit at Cumberland Infirmary.
All the decisions except the maternity plans were in line with the success regime's preferred options. There was public outcry against the initially proposed closure of the consultant led unit in Whitehaven.
The decisions will be considered by the county council's health scrutiny committee this week, and could be referred to the health secretary for review.
Source
Information provided to HSJ