COMMERCIAL: The procurement of a £100m community services contract in Devon has moved a step closer to completion, after the preferred provider was judged to be value for money.
Northern, Eastern and Western Devon Clinical Commissioning Group announced last week that it would proceed toward awarding the contract to deliver the services in its eastern locality to Royal Devon and Exeter Foundation Trust.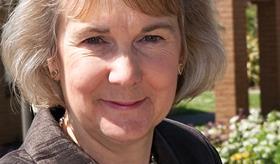 The procurement process for the contract restarted this summer, after a Monitor investigation concluded that NEW Devon CCG had not broken procurement rules in selecting Royal Devon as its preferred provider.
The investigation, which launched in January, was in response to a complaint by the incumbent provider, Northern Devon Healthcare Trust, which claimed the CCG's selection was not competitive, not transparent and affected by conflicts of interest.
While Northern Devon's complaint was not upheld, in August Monitor warned the CCG to "do more work to ensure that it will get value for money before awarding the contract".
NEW Devon commissioned PwC to carry out a value for money assessment for the contract, which is due to begin in April.
The CCG also undertook "strategic due diligence" to review Royal Devon's plans for the services.
David Jenner, clinical chair for the CCG's eastern locality, said NEW Devon's decision to proceed "gives us an exciting opportunity to move to the next stage in commissioning the joined up model of services patients in our area have told us they want for the future".
Angela Pedder, Royal Devon's chief executive, said the trust would work closely with Northern Devon to "develop plans to safely transfer the services over the coming months".
Northern Devon chief executive Alison Diamond said: "It has been an immense privilege to work with the health and social care professionals in Exeter, east and mid Devon since 2011.
"We have achieved tremendous things on behalf of the communities we serve and we are rightly proud of the way we have transformed these services."
NEW Devon CCG will now carry out "further detailed due diligence" prior to finalising the contract.
Source date
3 December 2015