North Tyneside CCG governing body approves new urgent care centre procurement
Initial procurement exercise fell apart in July
CCG will put £3.8m per year contract out to tender
Aims to have the new service running by October 2018
Commissioning leaders in the North East are to begin new procurement proceedings for urgent care services after the previous contracting attempt broke down in the summer.
North Tyneside Clinical Commissioning Group's governing body approved plans on Tuesday to begin procuring a £3.8m a year integrated urgent care service.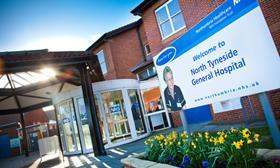 The new procurement process comes after the CCG's original plan to replace the region's three walk-in centres and out of hours GP service with a single 24/7 urgent care centre fell through.
The governing body agreed plans for a new urgent treatment centre for the region providing GP led, walk in care from 8am to 12am seven days a week, with an out of hours GP home visiting service from 6.30pm to 8am on weekdays and 8am to 8pm at weekends.
CCG leaders also agreed to allow patients to attend the centre overnight by appointments booked through NHS 111.
John Matthews, chair of the CCG, said the changes followed a public engagement exercise.
He said: "The new urgent treatment centre can offer night time appointments but offering full walk-in access at night time would mean moving staff away from A&E, which would not be a good use of highly trained medical staff.
"This revised arrangement can offer patients greater reassurance as well as being more efficient."
Meeting papers said the existing service was no longer affordable, inefficient and confusing for patients because:
the Northumbria Specialist Emergency Care Hospital in Cramlington, which opened in 2015, has increased North Tyneside's urgent care costs by £2m a year;
the existing system has overlapping and duplicate services; and
patients do not always understand when to access emergency or urgent care services.
The CCG will decommission the urgent care services at Rake Lane and Battle Hill as well as the current out of hours service on 30 September 2018 and introduce the new service from 1 October.
The CCG, which is facing financial challenges, originally approved urgent care plans for the 24/7 urgent treatment centre in October 2016 but the procurement process came to an end in July.
The consultation found North Tyneside General Hospital in Rake Lane was the preferred site, where the existing urgent care walk-in centre is run by Northumbria Healthcare Foundation Trust.
Papers presented to an extraordinary governing body meeting on Tuesday said the first procurement process broke down because the preferred bidder had failed to secure access to the site in Rake Lane, despite "having previously given assurances that an agreement had been reached with Northumbria Healthcare".
The trust said last year it would be "completely unfeasible" for another provider to run a service from its site.
The trust launched a legal challenge against the CCG in June, accusing it of a potentially "unsafe and unsustainable" procurement, but later dropped the challenge.
The new procurement will specify that the service can be provided at any suitable location but "providers without access to existing premises will be required to submit a joint memorandum of understanding, co-signed by their partner organisation, as part of the compliance and control checks of the procurement process".
The new contract will be for three years with the opportunity to extend it for another two.
Source
CCG papers and statement
Source date
5 December 2017