North Tyneside CCG picks Northumbria Healthcare FT to run integrated urgent care services
Decision follows two procurement processes after the first fell through
Trust launched legal challenge after the first tender but later dropped it
A provider and a site have been chosen for a new urgent care service in the North East, after two procurement processes and an abandoned legal challenge.
North Tyneside Clinical Commissioning Group said yesterday it has selected Northumbria Healthcare Foundation Trust to run the new £3.8m a year integrated urgent care service.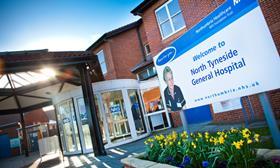 It follows two tendering processes and a dropped legal challenge from the trust, which accused the CCG of a potentially "unsafe and unsustainable" process.
The new service is due to go live in October and will offer GP led care 24 hours a day, every day, with a walk in minor injuries unit. It will be based at North Tyneside General Hospital on Rake Lane.
CCG chair Richard Scott said the decision to award the contract to Northumbria Healthcare was a "positive step" for patients.
He said: "Urgent care services will continue to be available 24/7 for patients in North Tyneside. The new urgent treatment centre will offer appointments day and night, as well as the option to just walk in during the day."
The CCG originally planned to replace the region's three walk in centres and out of hours GP service with a single 24/7 urgent care centre.
But the governing body agreed new plans last year for GP led walk in care from 8am to midnight seven days a week, with an out of hours GP home visiting service from 6.30pm to 8am on weekdays and 8am-8pm at weekends.
CCG leaders also agreed to allow patients to attend the centre overnight by appointments booked through NHS 111.
The CCG's decision follows a second procurement, which began in December last year after the first tendering process fell through.
Governing body papers said the process broke down because the previous preferred bidder failed to secure access to Rake Lane, the preferred site for the centre.
The current urgent care centre is run by Northumbria Healthcare at Rake Lane and the trust said last year it would be "completely unfeasible" for another provider to run a service from its site.
The trust launched a legal challenge against the CCG in June, accusing it of a potentially "unsafe and unsustainable" procurement, but later dropped it.
Northumbria Healthcare medical director Jeremy Rushmer said the decision confirmed the importance of the Rake Lane site.
He said: "It represents a second major investment in the site in the last 12 months – following on from the recent opening of a £2.5m endoscopy suite.
"The hospital is already a world class facility, treating thousands of patients every year, and this only cements that reputation. It's a hugely exciting development and we can't wait to get started."