Northumberland County Council chief executive confirmed to take over as Northumberland CCG accountable officer
Steven Mason will replace Alistair Blair, who is expected to chair a new accountable care organisation board
Appointment was delayed because Mr Mason and NHS England needed to reach agreement
A council chief executive has been confirmed as the new accountable officer of a vanguard clinical commissioning group, as part of plans to create an accountable care organisation.
HSJ revealed the plan in December for Northumberland County Council chief executive Steven Mason to become the accountable officer for Northumberland CCG, while retaining his role at the local authority.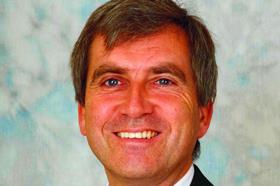 According to the CCG's board papers from last month, the move was delayed because Mr Mason and NHS England had not reached an agreement on the appointment.
However, HSJ understands it has now been confirmed that Mr Mason is taking on the role at the CCG. He had been due to join the CCG on 1 December.
He will take over from current chief clinical officer Alistair Blair, who is expected to become independent chair of a new joint board leading the ACO. The board papers say Dr Blair, a GP, will also remain at the CCG in a clinical role.
HSJ understands the changes will allow the council and CCG to effectively form one commissioning body for health and social care. The two organisations cannot formally merge because legally both must continue to exist to fulfil their statutory commissioning duties.
The ACO is due to go live in April and will take on the budgets for all services except primary care, making it a "partially integrated" primary and acute care system. It covers a population of 320,000.
Northumbria Healthcare Foundation Trust will hold the single contract for acute, mental health, community services and adult social care services following a prior information notice, which closed in September. The trust was the only provider to express an interest in running the new care model during the process.
HSJ was told the contract and funding would be coordinated by a joint accountable care organisation board, hosted by Northumbria Healthcare but also representing Northumberland Tyne and Wear FT, local GPs and other providers including North East Ambulance Service.
How GP practices will be represented is not yet known, however HSJ understands Dr Blair will take up the position of independent chair of the new joint board.
Northumberland CCG is expected to report an end of year deficit and was one of a number of groups rated as "inadequate" by NHS England in July.
When the ACO goes live the majority of the CCG's staff will be moved over to Northumbria Healthcare, while the rest will remain part of the CCG to fulfil the CCG's statutory commissioning duties.
However, HSJ understands that this could be delayed as the contract has still not been designed and the outline business case for the new care model has not been produced.
Source
Information provided to HSJ
Source date
6 January 2017