The new care model vanguards being developed in Greater Manchester will need to be funded from the region's already allocated transformation fund, not the national pot.
As previously reported, Greater Manchester has been given a £450m transformation fund with £60m available in 2016-17. This was a key part of the region's devolution deal.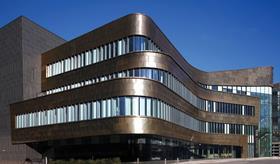 Acute providers will still be able to access national "sustainability" funding to cover their deficits this year, but there was some doubt whether the vanguard projects in the region would be able to access national funds.
There are four vanguard projects involving organisations in Greater Manchester, including a "provider chain" across the acute trusts in Salford and Wigan, and potentially Bolton.
An integrated care organisation is also being created in Salford, along with a multispecialty community provider in Stockport.
The Christie Foundation Trust is part of a national vanguard for cancer services.
There had been uncertainty whether the vanguards would need to be funded through the Greater Manchester fund, but Salford Clinical Commissioning Group, which is involved in establishing the integrated care organisation, reported in its latest board papers: "NHS England and the Greater Manchester devolution team have confirmed that, with the exception of the cancer vanguard, all Greater Manchester vanguards form part of the Greater Manchester devolution settlement."
A funding request of £12.3m has been submitted for the Salford integrated care organisation, to support transformation in 2016-17, while other boroughs are in the process of preparing and submitting bids.
Many of the vanguards require funds for legal and financial advice, and the Salford CCG board report says Deloitte, Hempsons and KPMG have all been engaged by the various organisations which form the ICO.
Meanwhile, HSJ has asked how the "fair share" transformation fund for Greater Manchester was calculated, but NHS England and the devolution team would not say.