The sustainability and transformation partnership leader for the Black Country and west Birmingham is stepping down.
Andy Williams said the STP partners had decided on a new governance structure and he wanted to concentrate on his substantive role as chief officer of Sandwell and West Birmingham Clinical Commissioning Group.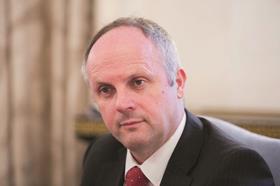 The STP is now seeking to appoint an independent chair, a senior responsible officer from among the area's NHS leaders and a programme director. Mr Williams is expected to step down next month.
Mr Williams said: "It is part of a planned development of the STP and a natural break point. I have been very proud to be STP lead for a couple of years but have to balance the needs of my local organisation and system against the needs of the wider system."
As well as Sandwell and West Birmingham, the STP covers Dudley, Walsall and Wolverhampton. Each of the patches have separate acute provider trusts and distinct approaches to health and care integration, though there has been some collaboration in recent years.
In NHS England's STP ratings in July, it was judged as "making progress".