Shropshire and Telford and Wrekin CCGs expected to extend GP out of hours service after public opposes tender plans
Commissioners say changes needed to comply with NHS England standards for commissioning integrated urgent care
Regional out of hours services have not been subject to competition for 20 years
COMMERCIAL: Shropshire and Telford and Wrekin clinical commissioning groups will today consider whether to delay a decision to place the region's out of hours care services out to tender.
The decision, expected to be made today an extraordinary meeting of the two commissioners, comes after the groups received a petition signed by 4,000 people demanding the current GP out of hours provider, Shropdoc, be kept in place.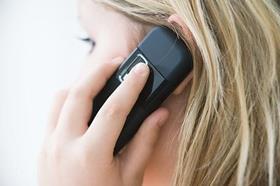 The commissioners have said changes to local provision are required as the current arrangements do not meet national commissioning standards for integrated urgent care set out by NHS England last year.
In September, NHS England published national standards to make local areas provide an integrated urgent care service, combining NHS 111 and out of hours services to create a single "front door" for services.
Shropdoc, a not-for-profit out of hours service provided by local GPs, has been operating across the county since 1996. The service has never been subject to a formal procurement process.
Under the plans, which the CCG governing bodies have been advised to support, the commissioners would offer Shropdoc a two year contract extension before placing the service out to tender in 2018.
This would allow the CCGs to have an integrated, single phone number service in place by 2018.
The Shropdoc contract extension would be based on the new out of hours specification to help integrate urgent care services across CCG areas.
The CCGs' preferred plans would allow Shropdoc to stay in place as the provider temporarily while adhering to the national requirements.
NHS 111 would be procured separately, as part of a wider procurement for 111 services across the West Midlands.
NHS 111 is currently provided across the region on an interim basis by Vocare, which operates under different names in each locality.
A document to be presented at the meeting says: "The [national] standards, in recognising that much of urgent care is currently delivered in a fragmented way with duplication of cost and clinical processes, require the delivery of a functionally integrated service for NHS 111 and out of hours either through a tender or contract variation process."
The CCGs said they face "considerable" legal risk if they go out to procure NHS 111 and out of hours together to implement a "single access" phone number service for patients.
The preferred option states: "Negotiate a contract variation with Shropdoc for 2016-18 based on the new out of hours specification to ensure integrated standards are met, and to ensure data reporting improves to allow more robust analysis of activity and patient flows.
"[There would then be a] separate local formal competitive procurement exercise for a local clinical hub and face to face services that would include out of hours services and potentially other currently separate services to create a local integrated urgent care offer… commencing June 2017 with a contract go live date of 1 April 2018."
Source
CCG board papers and information provided to HSJ
Source date
10 February 2016