CCGs and local authority criticised by judge for spending public money on "teams of expensive lawyers"
Judge's comments came ahead of a hearing in which he ruled CCGs cannot fund care of patients outside their area
Prominent QC claims ruling on CCG funding is "significant for many NHS commissioners"
A judge has criticised two clinical commissioning groups for spending public money on "expensive lawyers" in a ruling on funding of care for patients registered in another area.
In a High Court hearing on 26 March, Judge Mr Justice Garnham chastised Shropshire and South Worcestershire CCGs and Wolverhampton Council for spending £75,000 on a legal dispute.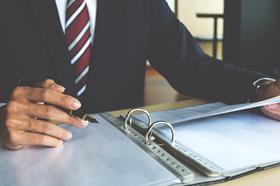 He said the money "would be much better spent on providing the services which these bodies were established to provide than on expensive teams of lawyers".
Mr Justice Garnham added: "The NHS and the Local Government Association ought urgently to work together to devise a mechanism by which such disputes can be resolved without resort to expensive legal proceedings."
The judge's comments were made ahead of a hearing in which he ruled that a CCG does not have any legal power to fund the care of a patient registered with a GP outside of its boundary.
Prominent QC David Lock has said that the ruling "will have significant implications for many NHS commissioners".
The ruling came in response to a dispute brought by Wolverhampton Council against the CCGs over their failure to meet the continuing healthcare costs for a patient with learning disabilities.
The court documents said the patient was told by Shropshire CCG in October 2013 he was eligible for NHS continuing healthcare funding and the commissioner would meet his costs.
However, during the CHC assessment process in August 2013, the patient was moved by Wolverhampton Council to a specialist residential service based in South Worcestershire CCG's area.
In 2017, the council took South Worcestershire and Shropshire CCGs to court for failing to pay for the patient's continuing healthcare costs.
During the hearing, representatives for South Worcestershire argued it was not responsible for the patient's CHC costs as Shropshire had previously promised to meet them.
However, the judge has ruled that Shropshire has no power to fund the care of patients who it does not have statutory responsibility for. This applies to all patients not registered with a GP within its boundary.
Mr Lock, who represented Shropshire CCG, wrote on 29 March that the judgement sends out the message that "CCGs can only use their funds for patients for whom they have NHS commissioning responsibility".
According to Mr Lock, during the hearing it came to light that NHS England officials had "given a strong steer" to Shropshire CCG that it should accept commissioning responsibility and meet the patient's care costs.
HSJ has contacted NHS England and the CCGs for comment.
HSJ removed some of the quotes from Mr Lock after his blog post was taken down
Source date
March/May 2018