Shropshire and Telford and Wrekin approve business case for acute reconfiguration
Emergency services at Princess Royal Hospital in Telford will be downgraded
Commissioners in Shropshire have agreed to progress the long delayed reconfiguration of acute services across their sustainability and transformation footprint.
Shropshire and Telford and Wrekin clinical commissioning groups have approved the pre-consultation business case for the reconfiguration of acute services provided by Shrewsbury and Telford Hospitals Trust, which has been in development since 2014.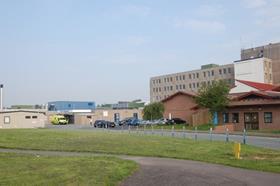 Under the plan, approved earlier this month, emergency services at Princess Royal Hospital in Telford will be downgraded and moved to Royal Shrewsbury Hospital.
The trust's emergency and inpatient obstetrics and paediatric services will also be located at Royal Shrewsbury.
The CCGs anticipate they will be able to launch the public consultation for the reconfiguration in early 2018, after NHS England approves the final business case.
Reconfiguration under Future Fit Programme has faced long delays since it launched due to political and public opposition to the proposals.
Commissioners originally planned go out to consultation in December 2016 but plans were put on hold after members of Telford and Wrekin CCG refused to approve the preferred option in the outline business case.
Following an independent review of the CCGs' governance arrangements, a joint committee formed by both CCGs approved the preferred option in August with the view to go out to public consultation this month.
Source date
17 November 2017