RECONFIGURATION: GP leaders in Shropshire have raised fears that a proposed reorganisation of emergency care in the region would see an increase in GP workloads for which they say there is no more capacity.
The Future Fit programme, launched almost two years ago by local health organisations, aims to rationalise emergency care across the region to save money and improve performance.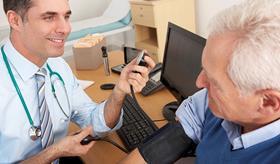 The programme, which goes out to consultation next summer, includes proposals to create new urgent care centres in rural parts of the county to mitigate the loss of accident and emergency services at one of its two acute hospitals.
The reconfiguration programme is being led by Shropshire and Telford and Wrekin clinical commissioning groups and NHS providers in the region.
Ian Rummens, secretary of Shropshire local medical committee, told HSJ that there is no spare capacity for GPs to take on further urgent care responsibilities.
Dr Rummens said: "As originally envisaged by the Future Fit process, the remit of urgent care centres was to expand availability of services at local level.
"There is uncertainty over how these would be staffed, the extent to which GPs would need to be involved and whether the workload of practices would increase as a result. It is difficult to believe it would not.
"GPs involved in Future Fit made it clear that there is no spare capacity in practices and won a promise [from commissioners] that all additional work would be identified, costed and offered to practices to take on only if they wished."
Acknowledging concerns from local GPs, the programme team overseeing Future Fit said in September: "Consideration should be given to potential unintended consequences, for example protection of GP practice viability.
"There is huge uncertainty over ongoing funding. The fear that money promised might not be available after urgent care centres have been established, and primary care then having to assume responsibility by default, is a major concern."
A Shropshire CCG spokesman said: "Proposals for enhanced urgent care in rural Shropshire are still being formulated.
"GPs have been and continue to be involved in the process."
Source
Information provided to HSJ
Source date
3 December 2015