Shropshire CCG appoints first clinical chair
Challenged commissioner also begins process to recruit substantive accountable officer
Organisation was first CCG to be placed in special measures following financial problems
WORKFORCE: Shropshire Clinical Commissioning Group has appointed Julian Povey as its chair.
Dr Povey is the first chair of the CCG to also be a practising GP.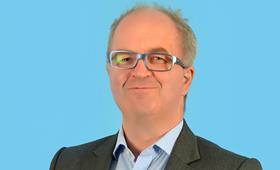 The CCG has been in special measures since December.
Dr Povey previously worked for Shropshire Primary Care Trust from 2009 and was involved in the development of the CCG in 2010. He has been a GP in the county since 1994.
He takes over the role from Helen Herrity, who has been a lay chair since the CCG was authorised in 2013.
Ms Herrity will continue working within the organisation in her separate role as lay member for patient and public engagement.
The news was accompanied by an announcement that the CCG has begun the process to find a substantive accountable officer, following the resignation of Caron Morton last November.
Brigid Stacey has been carrying out the role on an acting basis. The CCG has previously declined to give a reason for Dr Morton's departure.
Dr Morton had been on authorised leave since September. The CCG has been working with NHS England in relation to a large unplanned deficit, which as of last November was forcast to be £10.6m by the end of 2015-16.
In December it became the first CCG to be placed into special measures by the national body due to its financial problems.
Dr Povey said: "We need to recognise the CCG is in the middle of a period of transition. However, what has been remarkable to see has been that the drive, dedication and work ethic of everyone in the organisation has not diminished and that we remain totally committed to providing safe, high quality and effective care.
"We will also be looking to appoint new GP board members and a locality lead for Shrewsbury."
Ms Herrity said: "The membership of the CCG have made it clear they now wish to have a GP as chair and a managerial accountable officer. This is the model followed by most other CCGs in the country and is something I fully support."
Source