Shropshire CCG placed in NHS England "directions"
David Evans, accountable officer of Telford and Wrekin CCG, to lead both groups
CCGs will remain separate but Mr Evans authorised to develop "joint management team" for both organisations
Shropshire CCG forecast £10.9m deficit and has been in special measures since December
Shropshire Clinical Commissioning Group has been placed in NHS England "directions" because of concerns over its governance and financial deficit.
The CCG will also be led by the accountable officer of neighbouring Telford and Wrekin CCG.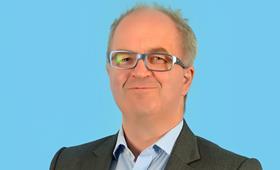 Shropshire CCG became the first CCG to be placed in special measures by NHS England in December.
The West Midlands commissioner is struggling with severe financial problems and had a forecast deficit of £10.9m for 2015-16.
NHS England said that in response to the directions and to a failed attempt to recruit a new accountable officer, David Evans, who runs Telford and Wrekin CCG, had been appointed substantive accountable officer of both groups.
The CCGs will remain separate statutory organisations with their own governing bodies, but NHS England has given Mr Evans permission to review and develop a "joint management team" to support both organisations.
NHS England said while this might create "initial uncertainty", in the long term it would "maximise use of resources, commissioning capacity and expertise".
Julian Povey, Shropshire CCG's chair, said he welcomed the opportunity to work with Mr Evans to "continue to commission safe, sustainable health services now and in the future".
Brigid Stacey, who has acting accountable officer, will return to her previous job at NHS England North Midlands.
The CCG's previous accountable officer, Carol Morton, resigned in November having been on authorised leave since September.
As well as giving NHS England authority to approve the appointment of Mr Evans, the directions give the national commissioner power over other senior appointments at the CCG.
They also require the CCG to produce a financial recovery plan and to develop and implement a "capability and capacity action plan".
Source