Three Birmingham and Solihull CCGs appoint Paul Jennings as joint interim chief executive
CCGs failed to find a permanent candidate ahead of merger
Current accountable officers will leave by end of the year if alternative roles cannot be found
Birmingham and Solihull's merging clinical commissioning groups have appointed their first joint chief executive on an interim basis, after failing to find a permanent candidate.
Paul Jennings has come out of retirement to act as interim chief executive for Birmingham CrossCity, Birmingham South Central and Solihull CCGs.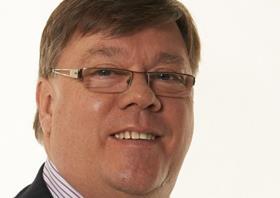 Mr Jennings worked in the NHS for nearly 40 years, including two decades as chief executive of several organisations, and in national leadership roles. He was interim chief executive at Birmingham and Solihull Mental Health Foundation Trust in 2012.
The three CCGs plan to become a single organisation by April 2018, which would form the biggest CCG in the country.
The CCGs have already established a joint commissioning board and are consulting on their merger proposal.
Mr Jennings' appointment comes after the CCGs ran an unsuccessful recruitment process for a permanent chief executive in June.
They plan to run a second recruitment process in the "coming months", a statement said. Mr Jennings started the role yesterday and there is no set end date to his tenure.
His appointment means the three CGGs' accountable officer roles will be disestablished.
The accountable officers for Birmingham CrossCity, Birmingham South Central and Solihull CCGs are Barbara King, Diane Reeves and Patrick Brooke respectively.
Rhod Mitchell, chair of the Birmingham and Solihull Health joint commissioning board, said the accountable officers would be supported to find alternative roles. If this is not possible their employment will end later this year.
He said: "We would like to thank them for the dedication, hard work and commitment they have given to the formation and development of the three CCGs. We wish them well for the future."
Mr Mitchell said Mr Jennings's appointment was a major step forward for the merging organisation.
"He brings with him a wealth of NHS and leadership experience, which will be invaluable to us as we move forward on our journey," he added.
Mr Jennings said he was "thrilled" to play a lead role in a new era of commissioning for Birmingham and Solihull.
He said: "This is a crucial time for the Birmingham and Solihull sustainability and transformation partnership and I am delighted to be leading this very important element of system transformation."