A former primary care trust chief is set to lead a health economy on an interim basis after local managers were unable to find a candidate to take on the role permanently.
Sophia Christie, the former chief executive of Birmingham East and North PCT, will become the accountable officer for the Devon sustainability and transformation partnership, subject to ministerial approval.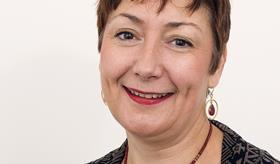 The job also involves leading the county's two clinical commissioning groups: Northern, Eastern and Western Devon CCG; and South Devon and Torbay CCG.
Ms Christie replaces Nick Roberts, who left the role earlier this month. It is planned that she will hold the position for 12 months.
The health economy, which was placed in the success regime programme in 2015, was forecasting a £61m deficit in 2017-18 and required to make £168m worth of savings.
Late last year, local managers attempted to recruit a permanent accountable officer but a lack of suitable candidates resulted in the process being halted.
Simon Tapley, chief operating officer of South Devon and Torbay CCG, is interim accountable officer for the two CCGs while Ms Christie awaits approval for her appointment.
Tim Burke and Paul Johnson, chairs of the CCGs, said: "Nick has provided strong leadership to both CCGs and the wider system and we thank him for all his hard work, energy and enthusiasm.
"Sophia has a strong track record as a leading CEO in the NHS, as well as strategic consultancy experience across public service including local government, health and academia."
Source
Torbay and South Devon Foundation Trust board papers; CCG statement