COMMISSIONING: Commissioners in Manchester are to run a competitive tender process for some eye care services, which could save more than £2.5m in two years.
The city's three clinical commissioning groups, plus Trafford CCG, have proposed a new community-based service model for patients with wet age-related macular degeneration, diabetic macular oedema and retinal vein occlusion.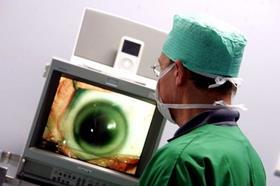 There have been some concerns around waiting times at Manchester Royal Eye Hospital, run by Central Manchester Hospitals Foundation Trust, which is currently the main provider.
A business case by the CCGs says commissioners in other areas are "obtaining lower procedure costs – and in many cases better clinical outcomes – through their local independent providers".
The document, published in South Manchester CCG's board papers for November, also proposes a reduction in the procedure tariff rate, which would help deliver savings of about £830,000 in 2016-17, and £1.8m in 2017-18.
The costs of the current service increased by between 30 and 55 per cent last year, the paper says.
The new service would operate a single point of access and accept new referrals directly from community optometrists and GPs.
The contract would be phased in, so would initially be for new patients, until the service is established. The CCGs also want the new service to offer new x-ray technology such as oraya therapy, to reduce the number of injections required by patients. The tender process will be led by Trafford CCG.
Source