COMMERCIAL: A foundation trust is planning a joint bid with GPs to run out of hospital care after commissioners decided to run a competitive tender to improve local services.
South Warwickshire Foundation Trust has said it will develop an offer in "full collaboration" with South Warwickshire GP Federation after it was announced the contract would be procured.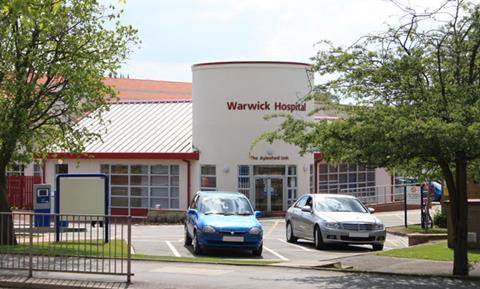 South Warwickshire Clinical Commissioning Group is seeking a lead provider to be paid via an outcomes based contract.
The current provider for community services is South Warwickshire FT, which also provides acute services on the same patch.
The CCG said the current arrangement may not represent the most efficient use of resources, or how services would have to operate in future.
Its consultation said although patients were "largely satisfied" with services, a significant minority did not receive enough support to remain independent, while communication and coordination between services was a "cause of frustration and confusion" for many.
The contract will include community services for adults, hospice services, fast track continuing healthcare funding and mental health services for older people, but not primary care.
The CCG is being advised by the Strategic Projects Team, which has overseen many other competitive processes, such as the abandoned competition for a strategic partner for George Eliot Hospital Trust, the tender which brought in Circle to run Hinchingbrooke Hospital, and the Cambridgeshire and Peterborough older people's services contract.
A CCG spokesman said going to tender was "the most appropriate decision based on all relevant considerations and all relevant legislation".
In a statement to the board, South Warwickshire FT chief executive Glen Burley said: "We have registered our disappointment with this decision as we felt that there were faster, more cost effective approaches, which would have a less destabilising impact on staff."
He said bidding for the contract would require "external support", which would be an "unbudgeted expenditure" item for the trust.
"We would hope that our future vision and the current very high levels of patient satisfaction with existing services will be more important than bidding style," he added.
The trust and GPs would also seek to integrate better with social care, and are exploring how to partner with the Coventry and Warwickshire Partnership Trust, the local mental health provider.
Source
Information provided to HSJ