South Warwickshire CCG leaders will no longer allow drug companies to sponsor its events
Change driven by recent media reports and staff concerns that pharma representatives at events had "little benefit"
COMMERCIAL: Pharmaceutical companies will no longer be allowed to sponsor events organised by South Warwickshire Clinical Commissioning Group.
This follows concerns that their involvement could be perceived as an attempt to influence commissioning decisions.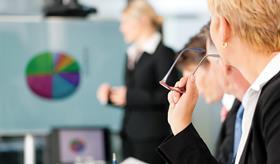 CCG leaders said while drug companies had no influence on any of its decision making, there was a risk of "perceived influence".
The group's executive team changed its policy after clinicians said the presence of drug company representatives at meetings or education and training events was of "little benefit to the CCG".
Since April 2015 14 pharmaceutical companies have provided £3,500 of sponsorship to six events run by the CCG, according to the organisation's hospitality register. Sponsors have included GlaxoSmithKline, Bayer and Merck.
Most of these meetings were for education and training of clinicians.
Sponsorship typically took the form of display stands at meetings.
The decision was also influenced by news reports last year that staff at other CCGs accepted inappropriate hospitality from drug companies, according to documents presented to South Warwickshire's board last month.
The documents said: "The [CCG's] audit committee… requested that the executive team review the benefits and risks related to the CCG's policy of accepting sponsorship for meetings from pharmaceutical companies given recent media coverage of members of one CCG accepting inappropriate hospitality.
"The executive team considered the policy at its meeting on 2 December and agreed that whilst there had been no influence on any of the CCG's decision making there was a risk of perceived influence.
"To mitigate this risk and on the basis that clinicians felt that presence of pharmaceutical representatives at events had little benefit for the CCG, the executive unanimously recommend to the CCG's governing body that this practice should not continue."
The CCG's chief financial officer, Paul Jarvis, told a meeting of its audit committee in October that accepting sponsorship from pharmaceutical companies has been custom and practice within the NHS "for a number of years".
Earlier this month Paul Jerram was dismissed as head of medicines management at Isle of Wight CCG, following an internal investigation found he had accepted gifts and hospitality from drug firms.
Mr Jerram was among a number of officials named last summer in an investigation by The Daily Telegraph into NHS staff who admitted receiving money and other gifts from drug companies wishing to supply the NHS.
Source
CCG board papers and information provided to HSJ
Source date
20 January 2016