National director for primary care intervenes in Derbyshire plans for extended GP access
CCG told GPs that extended opening hours would have to be provided from one hub
GPs claim this would "restrict" access for most of their patients who live in rural areas
Source says plans changed following national director's intervention
NHS England's primary care director has intervened in local dispute over the provision of extended GP opening hours in Derbyshire.
Southern Derbyshire Clinical Commissioning Group was forced to change its extended access plans, after local doctors complained to national primary care director Arvind Madan.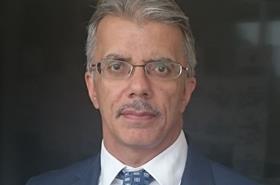 The news follows the national planning guidance, published in February, which said CCGs must ensure 100 per cent of their populations have access to extended hours appointments by October.
Provision of extended hours includes access to same day pre-bookable appointments after 6.30pm on weekdays and on Saturday and Sunday, depending on population needs.
In a letter to Dr Madan, dated 9 October, Peter Williams, chair of the Derbyshire local medical committee, said GPs in the area proposed to offer extended hours from all practices but were told by commissioners this was not possible. The CCG had wanted to provide extended hours access from one hub.
A source familiar with the discussions told HSJ the CCG's plans were based on direction from the NHS England Midlands and East team.
They confirmed commissioners have since agreed to change their plans after the LMC received a response from Dr Madan saying there was no "specified" model for extended access.
The new proposal is to have extended hour appointments delivered from four hubs.
In a statement to HSJ, a spokeswoman for Southern Derbyshire claimed both the LMC and CCG asked NHS England for "further clarification what was possible and permitted in terms of developing hubs as plans developed."
The statement added: "NHSE were supportive of our emerging ideas and happy for us to develop models that best suit each community and geographical population."
Dr Williams' letter, which was made public last month, said: "Derbyshire Dales locality has seven practices with a population of around 40,000 patients. From one end to the other of the area is around 25 miles, and is only possible to travel this length by using three buses…
"There was a proposal that the only way to provide a service to this population is to have provision from all the practices. The practices were willing to do this. However, the CCG said this was not possible and that the provision needs to be from one hub. So, the locality was asked to think again. The new proposed hub was in a town at one end of the locality, thus restricting access for most of the population.
"You assured us that this was not the idea of the GPFV, and that innovation should not be stifled to increase access in line with the ideals proposed. We are sure this must be true for many parts of the country. Indeed, even in southern Derbyshire, a locality proposed that due to the deprived population they serve that each of the towns in the locality would need a hub to ensure access, but again this was not seen as the right model, and they were asked to think again.
"We would be pleased if you could give us guidance as to how localities can proceed as the current response is that GP's will say no we will not provide this, and let the CCG work out their own solutions."
Dr Madan's response, sent on 19 February, said: "The GP access fund pilots clearly demonstrated that no one model of delivery fits all. Therefore, no particular delivery model has been specified in order to provide commissioners with flexibility to plan services which meet their local patients' needs.
"Evidence from the GP access fund pilots clearly demonstrated that providing one hub across a locality was not always the best model for delivery. However, it was also recognised that the most value could be gained by practices working together at scale to provide a service beyond what is currently provided at practice level."
The CCG said the group of practices referred to in Dr Williams' letter has submitted a plan for four hubs operating accross nine surgeries and 50,000 patients. This plan has been "agreed in principle" for delivery by 1 October.
A spokeswoman for NHS England in the North Midlands said: "In our view, this wasn't a dispute. Developing any new care model is a complex process and, as a result, there was discussion and feedback from the CCG, its member GPs and the LMC. NHS England's. We responded by seeking and receiving advice about whether the national guidance provided the freedom to explore a range of delivery models.
"Plans were always going to evolve prior to final sign off by the CCG. All the conversations and work had a common goal – to best serve the patient populations and make services work as effectively together as possible. The relevant professionals and clinicians worked, and are still working, in partnership to achieve this."
This story was updated on 25 April at 17:49 to include a quote from NHS England and additional information. It was updated again on 18 May after NHSE issued a more substantive statement and requested that it replace its previous comment.
Source
Information provided to HSJ; published letters