Former CCG accountable officer disciplined after pressuring employee to try to influence contract tender
Former accountable officer says he was "misunderstood"
Behaviour was exposed by senior manager in 2015 and came to light after an employment tribunal
Manager claims she was unfairly dismissed due to whistleblowing
Judge rules she was unfairly dismissed but not linked to blowing the whistle
A former clinical commissioning group accountable officer was formally reprimanded after he pressured a colleague to try to sway a contract tender in an ambulance trust's favour, an employment tribunal has heard.
Rakesh Marwaha's actions at Erewash CCG were disclosed by senior manager Karen Faulkner. She told the tribunal she believed she was unfairly dismissed in 2016, a year after she blew the whistle over the procurement.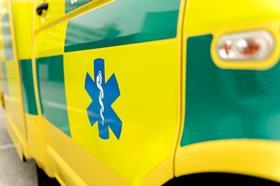 Ms Faulkner was employed by the NHS Business Services Authority on behalf of Arden and GEM Commissioning Support Unit but was based with Southern Derbyshire CCG. She was commissioning manager of non-emergency patient transport services for Erewash, Hardwick, Southern Derbyshire and North Derbyshire CCGs.
Tribunal judge Mr Justice Ahmed ruled in December that Ms Faulkner was "unfairly and constructively" dismissed from her role at Southern Derbyshire CCG but rejected claims this was due to her whistleblowing.
According to the tribunal hearing documents, published earlier this month, Ms Faulkner made a protected disclosure in February 2015 saying she was pressured by Mr Marwaha into "deleting scores and entering revised scores" for East Midlands Ambulance Service Trust, in relation to the procurement of a new non-emergency patient transport service contract.
Ms Faulkner claimed she was asked to do this to "improve the tender prospects of Mr Marwaha's preferred bidder, EMAS".
She also said: "Pressure was applied on her at the final evaluation meeting to achieve results in favour of a particular outcome by altering scores."
Following Ms Faulkner's protected disclosure, Mr Marwaha was "subjected to disciplinary action" and the procurement was cancelled and retendered.
Mr Marwaha, who contacted HSJ, said when he found out about Ms Faulkner's disclosure he "personally" initiated an independent investigation, which concluded that his "intentions were miscommunicated and misunderstood".
He added: "I did receive a warning for this, but my employers were not concerned about my ability to remain in post as accountable officer, and I did so for two more years until the local CCGs restructured last year."
Mr Marwaha remined in post until September 2017 when the four Derbyshire CCGs appointed a single accountable officer.
Following her protected disclosure, Ms Faulkner was transferred from the CSU to Southern Derbyshire CCG.
However, during a meeting about the transfer on 4 February 2016 she learned she would not be permitted to work from home and part of her role involving EMAS would be "unilaterally removed from her", the court was told.
On 10 February 2016, she filed a grievance to the CSU under its whistleblowing policy and resigned on 22 July 2016. During the hearing, the CSU was criticised for its handling of Ms Faulkner's grievance.
Addressing Ms Faulkner's claims, the judge said: "There can be no doubt that large sections of the claimant's responsibilities set out in her job description (which is conceded as a contractual document) were taken away without explanation."
He ruled this amounted to a "breach" of contract by her employers and grounds for unfair dismissal. However, he said there was "no causal link" between her treatment by managers and prior whistleblowing.
A CCG spokesman said it had looked "closely" at the judgment and will make sure any learning is "put into action".
A CSU spokesman said it was "disappointed" the tribunal did not judge in its favour. He said the CSU "worked hard to support Karen through her transfer" and took her concerns "extremely seriously".
"We were saddened that Karen decided to resign before we were able to complete the grievance process, which we believe would have enabled her to continue working productively for the CCG," he added.
Source
Employment tribunal