Southwark CCG pulls out of asthma project with Babylon
Comes after GPs' objections
CCG says it is due to Babylon's GP at Hand service, GP representatives say it risked fragmenting care
A clinical commissioning group has dropped a plan to pilot an asthma service with the controversial online primary care company Babylon Health, after opposition from its GPs.
The decision comes as Babylon's GP practice partnership, GP at Hand, continues to grow rapidly, amid concerns from GPs and commissioners.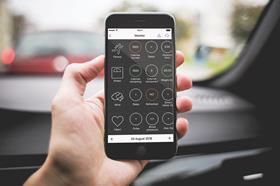 According to a governing body paper, Southwark CCG approved the project with Babylon Health and AstraZeneca, which would have funded it, in August.
The pilot would have used Babylon's mobile based technology to help monitor asthma patients, including providing access to remote video GP consultations.
It was supported by the CCG's chief pharmacist and online consultation working group, with a November governing body paper describing the pilot as a "novel approach" to improving the management of long term conditions using digital tools.
A paper to the governing body this month said the arrangement with Babylon and AstraZeneca has been terminated because of concerns raised by GP federations and the local medical committee, which represents GPs.
The paper said: "These [GPs'] concerns relate to the Babylon GP at Hand service, launched in Hammersmith and Fulham, which can register Southwark patients."
A CCG spokeswoman said: "The pilot did not proceed following the launch of GP at Hand, because the CCG concluded that the concerns felt by local practices regarding this new service were likely to make it hard to achieve the necessary level of engagement."
The pilot was terminated at an early stage before any patients were involved or money had changed hands, she said.
However, Southwark LMC said its objections were about fragmentation of care. A spokeswoman said it objected after being briefed by the CCG in November.
She said: "The LMC raised concerns that this would unnecessarily fragment patient care for both asthma and any other health issues patients may raise during these consultations.
"The LMC's preference was that if additional asthma services were to be offered then practices should be resourced to deliver them to their own registered patients, therefore maintaining continuity of care."
A Babylon spokesman said: "Whilst we're respectful of Southwark CCG's decision, it's disappointing this asthma… trial isn't proceeding. We hope there might be future opportunities to explore this important area of patient care provision."
GP at Hand is a partnership between a GP practice based in Fulham, west London, and Babylon, the online health company founded by former Circle Health chief executive Ali Parsa.
While it still provides face to face appointments, the business model is based around offering NHS patients GP video consultations through their smartphones.
It relies on the GP choice policy, which allows NHS patients to register with GP practices out of their home area. GP at Hand has several central London clinics and registers patients who live in other parts on London.
In the past six months, the practice's patient list has grown from 4,564 to 24,652.
However, the model has attracted criticism. Concerns include a risk of increased A&E attendances, undermining the primary care payment model by "cherry picking" young healthy patients from other practices, and the cost to its home CCG, Hammersmith and Fulham.
Source
CCG governing body papers; LMC statement; Babylon statement
GPs block pilot of new Babylon service
1

Currently reading

GPs block pilot of new Babylon service

2