Staffordshire CCGs receiving £15m a year additional support from NHS England
University Hospitals of North Midlands is forecasting a deficit of £100m in 2017-18
Trust special administration process described as a "failed experiment" and "zombie policy"
NHS organisations in Staffordshire are facing huge deficits after the Mid Staffordshire trust special administration process did not deliver a sustainable solution for the health economy.
Financial support from the Department of Health totalling £300m came to an end on Friday, three years after the process was signed off by Jeremy Hunt, which led to the formal dissolution of the Mid Staffordshire Foundation Trust.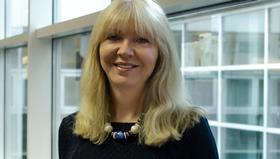 HSJ has now learned NHS England is providing almost £15m to Stafford and Cannock Chase clinical commissioning groups under agreements it made with the administrators and the CCGs to cover any financial gap when the process came to an end.
In addition, board papers from the University Hospitals of North Midlands Trust show it is expecting a "deterioration in the financial deficit to approximately £100m for 2017-18". The trust was put in financial special measures by NHS Improvement last month. This will include the appointment of a financial improvement director and a team from NHSI to support a recovery plan.
The administration process, which cost almost £20m, was led by Hugo Mascie-Taylor and Alan Bloom, from consultancy firm EY. They took over the running of the Mid Staffordshire in April 2013. EY were paid more than £3.3m for professional services during the process.
Richard Murray, director of policy at The King's Fund, said the process was "a zombie policy" from the Health Act 2012 that wrongly focused on solving problems at organisation level.
He said: "The TSA process highlighted a multiple set of problems. You couldn't sort things out by focusing on just one organisation. Unfortunately, Staffordshire is living with the consequences of a failed experiment that people have moved on from. I do think it means for the organisations in that area that the centre – I don't want to say it necessarily owes them – but they were guinea pigs for that system and that system hasn't worked."
He added that EY had been "set up with an impossible task" and the special administration process "would be consigned to the history books if it weren't for the fact the trust and CCGs are living with the consequences".
Following the process, Monitor carried out a review and said similar processes should be avoided unless necessary because of the inability to force health economy-wide changes. The TSA regulations were changed in 2014 to allow administrators to make wider recommendations but this would still require local agreement.
Andy Donald, joint accountable officer for Stafford and Cannock Chase CCGs, said: "The TSA remit was to develop a clinically and financially sustainable solution for the Mid Staffordshire trust. During the 29 month period the providers delivered the clinical model in the TSA report. It is clear from implementing that model that the level of change has significantly benefited patients.
"Financial sustainability has not been achieved, but this is not solely related to the TSA process. The TSA model was predicated on a particular set of assumptions, which did not materialise in relation to growth, tariff adjustment, etcetera. Further significant transformation is required to achieve the financial sustainability objectives."
He confirmed that NHS England was providing £14.87m of "time limited support to the CCGs" because of their financial gap.
Paula Clark, chief executive of UHNM, which took over Stafford Hospital, said all the recommendations from the TSA process were implemented on time and most clinical services at the hospital were sustainable. This includes four new wards, two permanent MRI scanners, laminar flow theatres, new renal and chemotherapy facilities, and a wider range of outpatient clinics.
But she added: "UHNM has been open about its financial challenges. We have already put in place an action plan to get our finances back on track and we will be working closely with NHSI to see whether there are any additional initiatives we can put in place.
"We are confident that with the support of our fantastic staff and colleagues across the wider health and care economy, we will make significant progress within this financial year."
A spokesperson for NHS Improvement said: "Mid Staffs was failing its patients and relying on tens of millions of pounds of emergency funding from central government each year.
"While special administration remains a last resort for dealing with struggling providers, it is clear that the solution often lies as much in the local health economy as it does in individual organisations."
A Department of Health spokeswoman declined to say whether ministers believed the process had been value for money but said it expected local organisations to work together to deliver high quality, sustainable services.
Source
Information provided to HSJ
Staffordshire still unsustainable after 'failed' Mid Staffs dissolution
1

Currently reading

Staffordshire still unsustainable after 'failed' Mid Staffs dissolution

2