Sunderland CCG required to re-tender merged GP contract after first attempt received no viable bids
Contract for GP services to 13,000 patients will have more funding behind it than first procurement attempt, HSJ understands
PRIMARY CARE: Sunderland Clinical Commissioning Group has been forced to tender a contract for GP services across three practices for a second time since January after the first attempt attracted no viable bids.
The procurement, which has been criticised by local patients and GPs, would see three practices and a violent patients' programme contract held by one provider, covering 13,000 patients.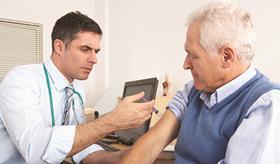 HSJ understands that the new contract, which will be tendered in coming weeks, will have more funding attached to it than the previous tender.
A spokesman for Sunderland CCG declined to say whether the contract will be worth more money, but said: "The revised procurement strategy takes account of feedback from potential providers."
When the CCG first placed the services out to tender last year it failed to first ensure the services would be provided in the six months to October 2016, when the new contract is set to start.
The three practice contracts being tendered are:
Encompass GP Surgery, Washington;
Barmston Medical Centre, Washington; and
Pennywell Medical Centre, Pennywell.
Last month the three practices told HSJ that the CCG's decision to procure a merged contract came as a "complete surprise".
The CCG received one bid for the merged service, understood to be from commercial provider Intrahealth, which runs the Barmston and Pennywell medical centres, however it was not financially viable.
A Sunderland CCG spokesman said: "The CCG has received one bid, but this was not within the financial envelope and so could not be considered."
The advert for the revised contract will be published within the next two weeks, he added.
Ashley Liston, a GP partner at Encompass GP surgery, said: "We recognised [when the advert first appeared in early January] it would be inconceivable for us to bid for or run such a complex contract based at four sites scattered across the city."
He added: "The uncertainty of the outcome of the bidding process has had an extremely destabilising effect on the team with several GPs choosing to move on to other partnerships in the area.
"The announcement… that the procurement process has resulted in no viable bids has further discouraged the team. It is our understanding that the CCG intend to re-advertise the contract unchanged except for some additional funding.
"This is despite the team and our patients repeatedly expressing concerns that the radically altered practice model will inevitably affect the team functioning and service provision.
"This further delay in finding a provider is causing significant additional stress to our team and has undermined our confidence in the procurement process."
A CCG spokesman said: "We remain committed to commissioning quality healthcare through this process while fulfilling our duty to make the best possible use of NHS resources.
"In the meantime, we will continue to ensure that general practice services are available for the affected patients."
Source
Information provided to HSJ