Sunderland CCG to pursue alliance agreement rather than ACO contract
Commissioner originally intended to create a MCP by procuring a single, multimillion pound contract
Other areas have already had to scale back advanced plans to implement ACO contracts
The last commissioner with advanced plans to award an accountable care organisation contract has scaled back its proposals, HSJ can reveal.
Sunderland Clinical Commissioning Group has decided not to procure a single accountable care contract to create its multispecialty community provider.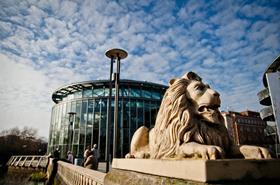 In March 2017, HSJ reported the CCG and Sunderland City Council planned to award a joint contract, worth £340m a year, to a single MCP provider by April 2018.
However, the CCG has told HSJ it now plans to pursue its MCP through an alliance agreement, which it aims to have in place by April 2019. Existing contracts and statutory responsibilities of organisations involved will remain, its statement said.
The CCG said it could deliver its MCP through either an ACO or collaboration model – but has decided on the latter to "continue to build on the success arising from the more joined up approach" developed by commissioners and providers.
Sunderland was one of four areas with advanced plans to procure a single contract to create an accountable care type organisation. The other areas – Dudley, Manchester and Northumberland – have also had to scale back their ambitions. Dudley's commissioners delayed contract plans until October and Manchester's leaders are undecided about whether to pursue a ACO contract.
ACO plans from Northumberland CCG, which were originally planned to go live in April 2017, are on hold, with no firm date for an ACO contract to take effect.
Giving evidence to the Commons health committee inquiry into ACO contracts earlier this month, Ian Williamson, the accountable officer for Manchester Health and Care Commissioning, said the ACO contract was "suboptimal" for Manchester's plans as it does not allow for the inclusion of social care.
Mr Williamson added that commissioners in Manchester would review their plans later this year.
The news comes as NHS England prepares to fight two judicial reviews against the ACO contract in April and May. In light of the judicial reviews and the inquiry, NHS England said last month no CCG would be able to implement the ACO contract until after a national consultation had taken place.
The Department of Health and Social Care also confirmed planned legislation changes to allow for the contract would not be implemented until after NHS England's consultation.
Sunderland CCG added: "The governing body decision, subject to some further and ongoing assurance on achievement of appropriate pace of change and robust governance arrangements, was to secure the MCP via a collaboration business model, supported by an alliance agreement…
"Our aim will be to have an MCP alliance agreement and supporting governance arrangements in place with existing providers over the next few months and a programme of further transformation agreed by the autumn in readiness for the MCP alliance to be operating effectively from April 2019.
"This work will include a CCG contracting strategy to manage future procurements for those contracts where services are included within the MCP alliance agreement and are due to expire over the coming years."
Source
Information provided to HSJ
Revealed: Last ACO commissioner abandons contract plans
1

Currently reading

Revealed: Last ACO commissioner abandons contract plans

2

3