GPs in Trafford were told they will not get paid for health checks without proof of their employees' training and competency
Commissioners actions prompted by reports a healthcare assistant was employed to do health checks but "did not know what cholesterol was" 
Royal college says NHS England must "pull out all the stops" to increase GP nurse numbers 
GPs in part of Greater Manchester have been told by commissioners they will not get paid for health checks without proof that staff are properly trained.
Commissioners' actions in Trafford were prompted by reports that a healthcare assistant, who had been carrying out health checks on behalf of a local GP for months, "did not know what cholesterol was".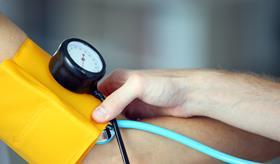 It comes following a report by the union Unison last month which claimed healthcare assistants "are being expected to do the work of nurses without adequate training or proper supervision".
Minutes from the Salford and Trafford local medical committee meeting in March said: "Late last year it was discovered that a healthcare assistant (in Trafford) who had been delivering health checks for months did not know what cholesterol was, and it was therefore impossible that she would have been giving accurate advice to patients."
The minutes added that practices have been given until the end of June to ensure all health check staff have completed the required training and that evidence of this would need to be provided.
Health checks are commissioned by Trafford Council, which has effectively now merged with Trafford Clinical Commissioning Group, with GPs paid for each one completed.
Mark Jarvis, medical director for the council and CCG, said: "GPs were asked to confirm their system of healthcare assistant training and support in place to ensure they have the appropriate skill set in place to deliver the service.
"The process for employing HCAs has not altered and practices should not have to deliver any extra training over and above what is already required, as nurses cannot delegate to HCAs unless they are confident that the HCA is competent to do the task."
Last month, a survey by Unison found nearly two thirds claimed to have performed clinical tasks without proper training.
The survey findings also suggested nursing shortages were leading to an increase in work for HCAs.
Professor Kamila Hawthorne, vice chair of the Royal College of GPs, said practices have a duty to ensure employees are properly trained and are not asked to do work outside of their competencies due to staff shortages.
However, she added: "There is also a wider issue here that we have a severe shortage of practice nurses right across the country, and we continue to urge NHS England and Health Education England to pull out all the stops to build the nursing workforce in general practice."
Source
LMC miniutes; information provided to HSJ